6/29/2023 - In stock and ready to ship 
--
We have meticulously recreated the 1991-1995 MR2 turbo clutch pedal, a design that significantly differs from its non-turbo counterpart. The turbo clutch pedal employs two 80lb per inch springs to facilitate clutch pedal travel and actuation, exerting a total force of 160lbs per inch of assistance. This contrasts with the non-turbo pedals, which do not use springs. The result is a driving experience that demands considerable leg strength, as the driver must exert significant force against the pedal, their back pressed firmly into the seat.

The necessity for two 80lb per inch springs arises from the turbo cars' stiffer pressure plate, which provides enhanced clutch clamping power to manage the increased horsepower when transitioning from naturally aspirated (NA) to turbo. However, those who swap from NA to turbo often encounter a problem: an excessively stiff clutch pedal. This stiffness, resulting from the absence of assistance springs, can lead to leg cramps and make driving nearly impossible.

Our solution reproduces two complex multi-piece assembled and welded assemblies, two custom 80lbs per inch springs (since we couldn't find any suitable ones globally), three durable, high-strength CNC Delrin/POM plastic parts, guides, and bushings, and four CNC metal retaining pins. Other components were sourced from high quality sources such as MC-Master Carr, Grainger and Hyuett etc. In total, this system incorporates over 42-44 components. Assemblies were 3D Scanned before and after production to ensure accuracy, black pedal assembly is powdercoated black. 

Optional Add On #1 - For those seeking to eliminate any play and future wear and tear in their clutch pedal pivot point on the black pedal assembly, we offer an additional add-on: our CNC'ed clutch clevis system, which features roller and needle bearings. The factory pedal system is particularly prone to wear and tear at this location, leading to common clutch engagement issues. Due to this wear, around 30-40% of the full clutch pedal stroke is wasted, resulting in the clutch master piston receiving only 60-70% of travel. This can cause clutch engagement problems akin to not fully "clutching in", leading to premature wear or stripping of the transmission gears.
Optional Add On #2 - We also offer 40lbs per inch springs for those who want a stiffer pedal. One can run different combinations of springs, such as 1x 40 and 1x 80 for 120 total force instead of 160 like OEM etc. Useful as some aftermarket clutches utilize a lighter pressure plate with different clutch friction material or simply user preference.

Customers will need to transfer their safety start clutch sensor, pedal stopper bolt and nut, a rubber clutch pedal pad (the pad your foot rests on), and a small flexible rubber bushing from their NA pedal. This bushing helps cushion and prevent the black pedal assembly from making direct contact with the main housing assembly's bare metal when the pedal is depressed. Lastly, depending on whether they purchase the clevis add-on, customers may need to source a circular bushing for the clutch pivot point. While this can be optional, depending on the customer's preferences, it's worth noting that the factory design includes a bushing at this location. 
Notes - If opting for roller bearing clutch clevis assembly, one would need to enlarge pedal assembly hole to install roller needle bearing. A 15/32 drill bit is needed, not included.
Note - Made from scan of more common 91-92 body housing which has slight differences from 93+ version and may need to drill an additional hole to mount sensor depending on which version sensor you have. We were unaware of this difference until after the batch was already produced. 

MR2 Experts - 20+ years of experience.
Largest MR2 Parts Collection in the World
Have ideas, need something, have suggestions or questions? Hit us up!

Sales@MR2Heaven.com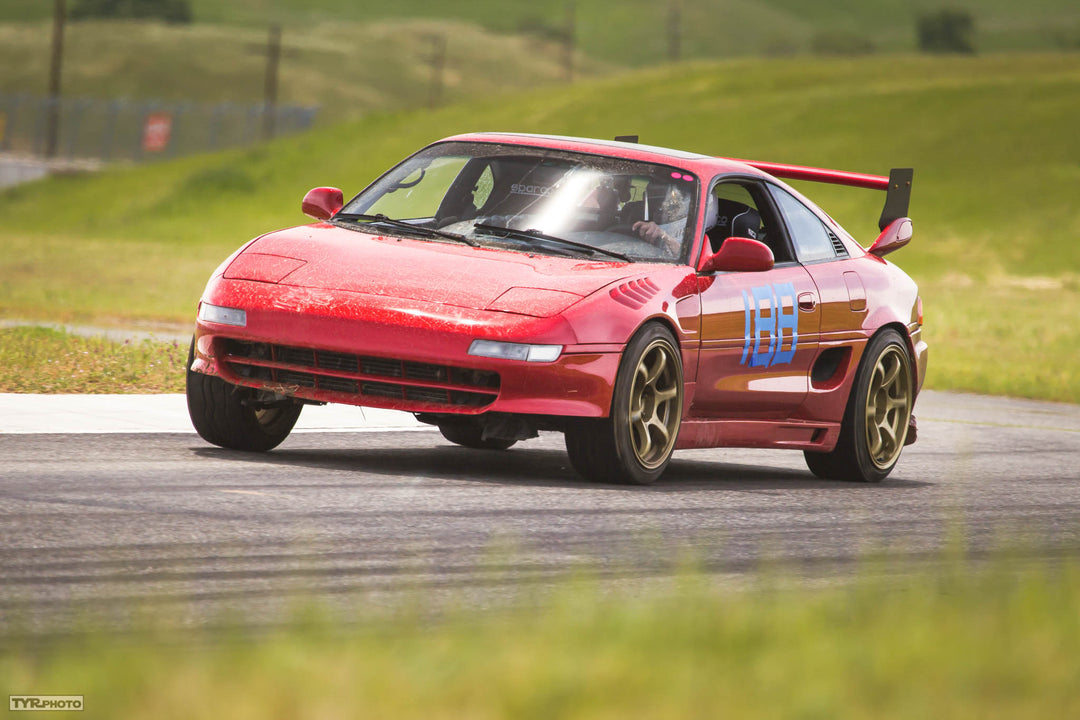 Passion drives everything we do at
MR2Heaven
Since 2002, we've been working to improve almost every aspect of the Toyota MR2, whether it's restoring it to its former glory or increasing its performance, efficiency, or style.
Our team of experts offers a wide range of OEM and aftermarket parts, as well as our own unique designs and engineering that can't be found anywhere else. We're dedicated to providing the best products at great everyday low prices and supporting the Toyota MR2 community with high-quality products.
If you have any new ideas, let us know – we're always looking for ways to bring your vision to life. Thank you for choosing MR2Heaven for all your Toyota MR2 needs.