In stock and ready to ship!
For those seeking to eliminate any play and future wear and tear in their clutch pedal pivot point on their clutch pedal assembly or want a more direct feel, we offer our CNC'ed clutch clevis system, which features roller and needle bearings. The factory pedal system is particularly prone to wear and tear at this location, leading to common clutch engagement issues.
Due to this wear, around 30-40% of the full clutch pedal stroke is wasted, resulting in the clutch master piston receiving only 60-70% of travel. This can cause clutch engagement problems akin to not fully "clutching in", leading to premature wear or stripping of the transmission gears.
Features
6061 Aluminum CNC construction

Roller needle main bearing

2x Roller side bearings

Clevis is easily adjustable if needed to achieve the perfect ideal clutch pedal engagement point

Helps alleviate clutch engagement problems, such as gears grinding, or low clutch engagement point aka "clutch engagement point is right off the floorboard..."
Fitment
Verified to fit all 1991-1998 Turbo Clutch Pedals, RHD & LHD.

Have not yet verified if will fit NA pedals
Notes
One would need to enlarge pedal assembly hole to install roller needle bearing. A 15/32 drill bit is needed, not included. 

If you want a new pedal assembly because yours is too worn out, click here. 

MR2 Experts - 20+ years of experience.
Largest MR2 Parts Collection in the World
Have ideas, need something, have suggestions or questions? Hit us up!

Sales@MR2Heaven.com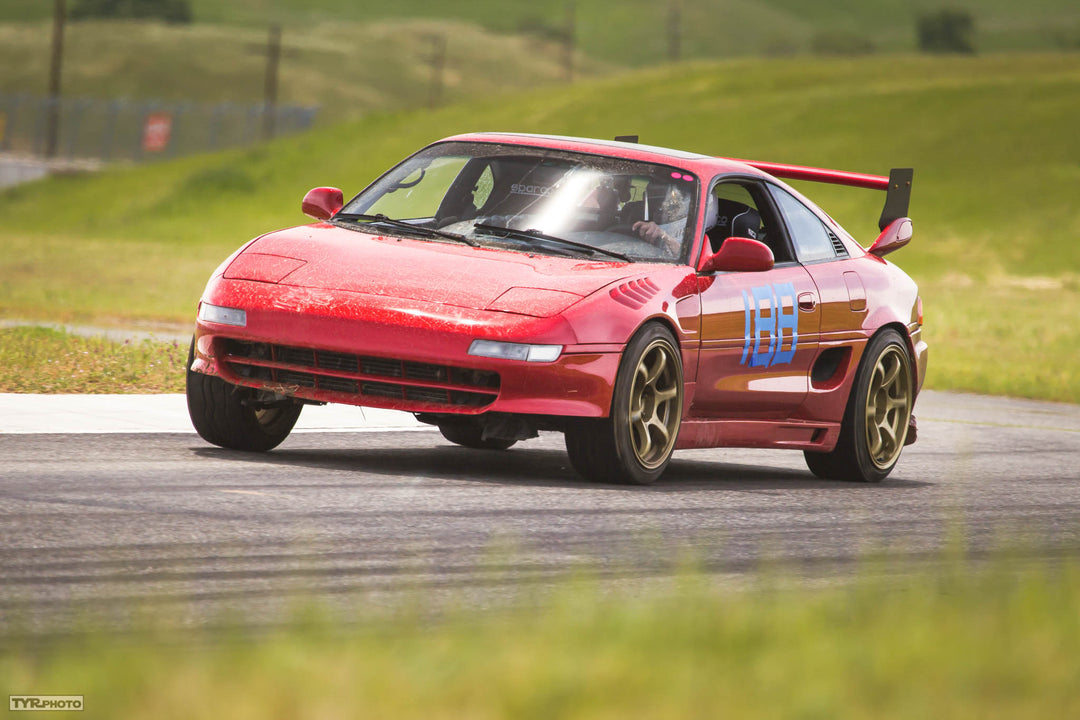 Passion drives everything we do at
MR2Heaven
Since 2002, we've been working to improve almost every aspect of the Toyota MR2, whether it's restoring it to its former glory or increasing its performance, efficiency, or style.
Our team of experts offers a wide range of OEM and aftermarket parts, as well as our own unique designs and engineering that can't be found anywhere else. We're dedicated to providing the best products at great everyday low prices and supporting the Toyota MR2 community with high-quality products.
If you have any new ideas, let us know – we're always looking for ways to bring your vision to life. Thank you for choosing MR2Heaven for all your Toyota MR2 needs.