Note 10/26/2022 - New steel and powder coating manufactures. Also bringing back our popular lightweight 7075-T6 aluminum in brushed finish with black anodization,
2.19lbs steel vs 0.86lbs aluminum!
7075-T6 aluminum is
2.5x lighter and slightly stronger than steel variant. 
Purpose
The 1991-1998 SW20 MR2 is known for cracking its chassis sway bar chassis mounting location. Cracks are often found on MR2s using stock sway bars and is extremely common on MR2s utilizing stiffer aftermarket sway bars.
If left untreated, the sway bar mounting location will eventually crack and fully detach from the chassis, leaving the sway bar completely dangling around, dragging on the floor as many owners have seen. At that point, you'll then have to spend money to get the area filled/rewelded/drilled by a professional.
The solution?
These sturdy solid plates help reinforce/stabilize the front sway bar mounting location and redistribute forces and loads from the sway bars onto a third point on the chassis. If your MR2 has already developed stress cracks (very common), install these as soon as possible. 
Features
Material choices - Powder coated Steel, or lightweight brushed & anodized 7075-T6 Aluminum. 
Weight difference 2.19lbs steel vs 0.86lbs aluminum, 2.5x lighter
7075-T6 aluminum is slightly stronger than steel it replaces
Includes mounting hardware
If your car already has the mounting points ripped apart, hire an professional to weld these plates to the chassis to offer a location to mount the sway bar. If you need to weld yours in, choose steel material
Includes
2 High Strength Reinforcement Plates
Hardware Kit
Notes
Fits 91-92 MR2s without any modifications
For 93+ Will need slight modifications. (Need to elongate a few holes and use longer hardware)

MR2 Experts - 20+ years of experience.
Largest MR2 Parts Collection in the World
Have ideas, need something, have suggestions or questions? Hit us up!

Sales@MR2Heaven.com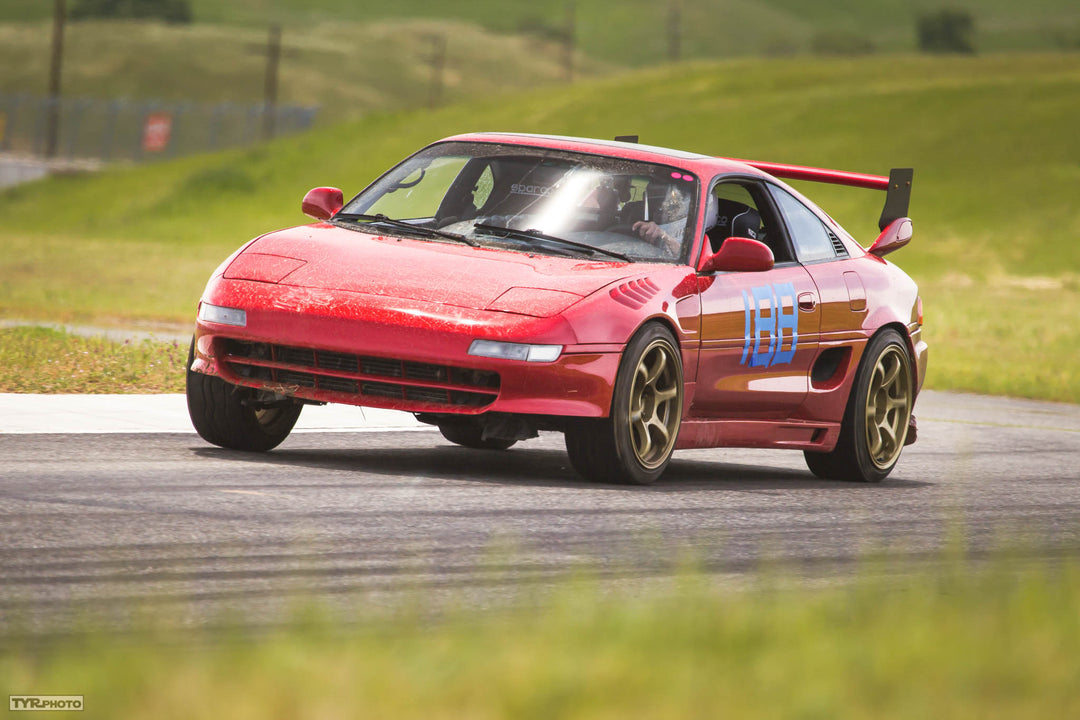 Passion drives everything we do at
MR2Heaven
Since 2002, we've been working to improve almost every aspect of the Toyota MR2, whether it's restoring it to its former glory or increasing its performance, efficiency, or style.
Our team of experts offers a wide range of OEM and aftermarket parts, as well as our own unique designs and engineering that can't be found anywhere else. We're dedicated to providing the best products at great everyday low prices and supporting the Toyota MR2 community with high-quality products.
If you have any new ideas, let us know – we're always looking for ways to bring your vision to life. Thank you for choosing MR2Heaven for all your Toyota MR2 needs.