With Toyota dropping the ball and a complete lack of aftermarket support for axles, we have reproduced our own to help fill the void. Gone are the days where searching for axles was a tedious and almost impossible task.
These axles are brand new and completely plug and play. 
Features
Stubs/CV Joint Housings made from 1055 Carbon Steel. Equivalent and or stronger than OEM. Our 1055 carbon steel reproduction main axle shafts/cv joints/stubs have held up without issues on one customer's 630WHP and another 900WHP MR2 on et drag radials with soft launches. It's something we're proud of but also do not recommend as the material is not designed for those power levels. We also offer 300M axle parts which are designed for abuse and for high torque and horse power applications. If you need stronger axle parts, we have it listed on another product page such as here (we also make many more other 300M parts)
Free of charge, our cages are significantly beefed up/upgraded dimensionally and physically vs OEM cages to handle more abuse! 
Brand new everything - New bearing on Axle Stubs, clamps, dust caps, grease, bearings, cages, hardware, boots and king nut.
Interchangeable - Works for NON LSD or OEM LSD, ABS and NON ABS wheel hubs
Options include

 your pick of 

full axles,

 

stubs only (plugs into transmission and half shaft)

 

or

 

half shafts

 

(axle shafts with cv joint without stubs)
Hybrid Axle Option - For use with NA hubs (Usually for those going from NA to turbo swap, but retaining the NA wheel bearing hub assembly). NA hubs utilize lower axle spline count and diameter. 
Plug and play, no modifications needed
Notes
Designed to work with E153 OEM LSD and NON LSD transmissions on 1990-1998 Toyota MR2
Works for ABS and NON ABS MR2s
May work for custom setups, do your homework please
Replaces OE part #s: 

42340-17104, 42340-17100, 42340-17101, 42330-17130, 42330-17134, 42330-17131, 42330-17140, 42330-17141, 42330-17144, 43470-19356, 43470-19366, 43470-80276, 42340-17090, 42340-17094, 42340-17091, 41309-17030, 43049-32030, 43470-19355, 43470-19359, 43470-19365, 41309-17040, 42330-17150, 42330-17201, 42340-17101, 42340-17110, 42340-17161, 42330-17160, 42330-17211, 42340-17120, 42340-17171
Once installed on car, don't forget to torque CV Joint allen bolts to 48ft-lbs

MR2 Experts - 20+ years of experience.
Largest MR2 Parts Collection in the World
Have ideas, need something, have suggestions or questions? Hit us up!

Sales@MR2Heaven.com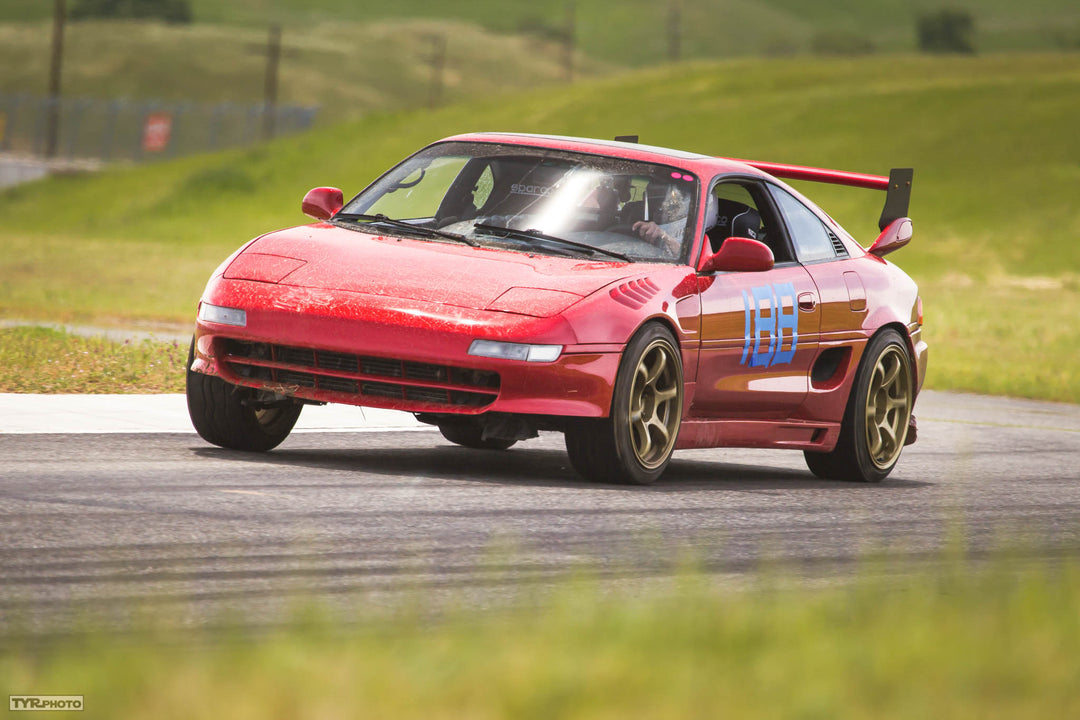 Passion drives everything we do at
MR2Heaven
Since 2002, we've been working to improve almost every aspect of the Toyota MR2, whether it's restoring it to its former glory or increasing its performance, efficiency, or style.
Our team of experts offers a wide range of OEM and aftermarket parts, as well as our own unique designs and engineering that can't be found anywhere else. We're dedicated to providing the best products at great everyday low prices and supporting the Toyota MR2 community with high-quality products.
If you have any new ideas, let us know – we're always looking for ways to bring your vision to life. Thank you for choosing MR2Heaven for all your Toyota MR2 needs.