These discontinued flaps were fitted standard on JDM MR2s (1998-1999) to help increase performance, aerodynamics, grip, stability, confidence and to reduce front end lift, wind turbulence and drag on OEM MR2s. These are located just in front of the front wheels.
They work by rerouting wind around the front wheels when the vehicle is in motion and directing it along the sides of the car. Their usefulness, purpose and implementation is so critical and important that they can now be found on pretty much all modern cars sold today, from budget Corollas, to high end BMW, Porsches and supercars. In fact, even the rear wheels of those vehicles has a set too!
For 1998-1999 MR2s, Toyota modified the existing fender liner with additional built in plastic and brackets to help mount these flaps. For our purposes, we have designed lightweight 5mm thick reinforcement aluminum mounting brackets to help make installation a breeze and to further increase rigidity of overall system. These can be installed on any year MR2s but will require you to drill holes if you are on a 1989-1997 build
Features
100% Faithful reproduction
EPDM Construction - Just like OEM
3D Scanned and CADed
Includes 3 aluminum spacers at mounting locations just like OEM for structural support
Includes MR2Heaven billet CNC 5mm thick aluminum reinforcement mounting plates for easy installation and increased sturdiness
Includes 10mm M6x1.0 screw hardware kit
Fitment
All 1989-1999 Toyota Second Generation MR2s
Recommend 1993+ or newer front OEM or aftermarket lip to better match aesthetically, OE 91-92 lip may show the rubber flap quite a bit on edges of lip
Notes
Sold as a pair
Will require one to drill holes if your MR2 is not built in 1998-1999
OEM Part number - 53161-17010

MR2 Experts - 20+ years of experience.
Largest MR2 Parts Collection in the World
Have ideas, need something, have suggestions or questions? Hit us up!

Sales@MR2Heaven.com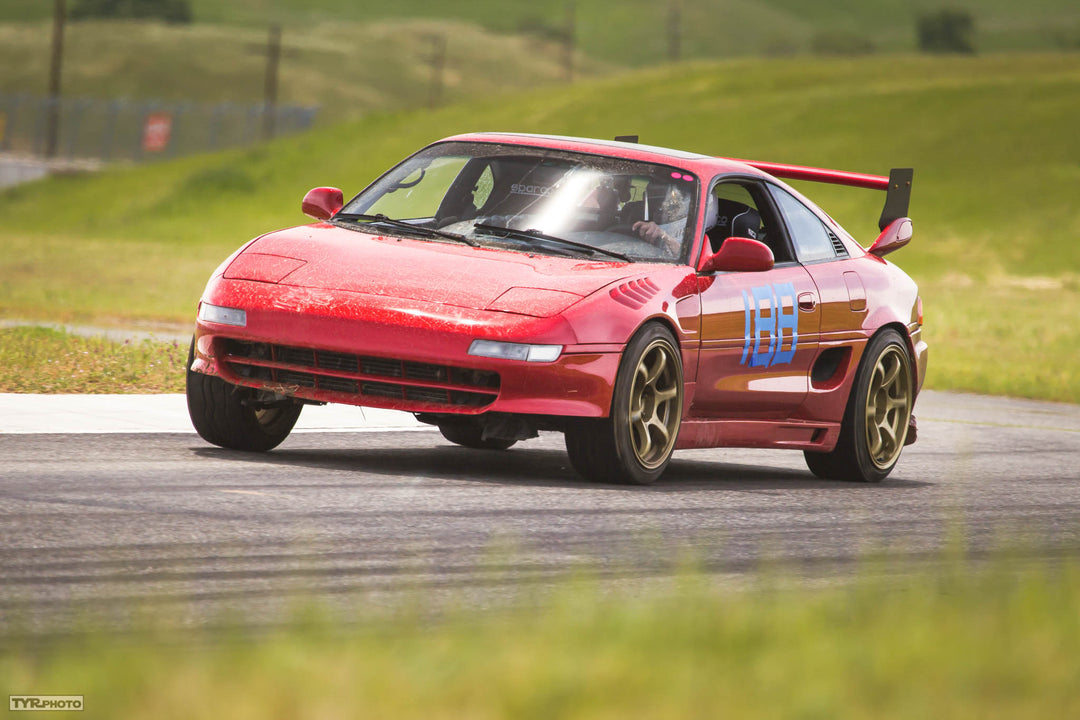 Passion drives everything we do at
MR2Heaven
Since 2002, we've been working to improve almost every aspect of the Toyota MR2, whether it's restoring it to its former glory or increasing its performance, efficiency, or style.
Our team of experts offers a wide range of OEM and aftermarket parts, as well as our own unique designs and engineering that can't be found anywhere else. We're dedicated to providing the best products at great everyday low prices and supporting the Toyota MR2 community with high-quality products.
If you have any new ideas, let us know – we're always looking for ways to bring your vision to life. Thank you for choosing MR2Heaven for all your Toyota MR2 needs.