Purpose
Aiming for the pinnacle of luxury performance, our renowned shift knob draws inspiration from the elusive 98+ Spec JDM Leather Wrapped MR2 knob. A product of over a decade of refinement, this MR2 knob, released in its final year, has become a unicorn in rarity. But worry not, we've recreated and even enhanced this masterpiece. Plus, it seamlessly complements and functions beautifully in various other vehicles.
Weighted
Our shift knob weighs in at 350 grams, doubling the heft of most OEM and other popular knobs, and it's a hit! In the realms of motorsports, tuning and luxury cars, a weighted knob is favored. Smoother, easier, quicker and more direct shifts and not to mention, a premium shifting feel is to be anticipated from using a heavier knob. Say goodbye to the hollow, notchy, low quality and cheap shifting experience. 
OEM+ quality, materials, feel and refinement. Tough durability. 
Our knobs boast a thick, premium leather exterior, meticulously stitched with durable nylon threads, providing protection from extreme temperatures and a comfortable touch. Beneath this lies a custom one-piece nylon plastic layer, designed for ergonomic appeal and optimal weight. This layer enhances thermal insulation and reduces vibration, offering a luxurious experience distinctive to high-quality knobs. To ensure durability, we've incorporated a threaded metal core, a superior choice over the commonly used plastic or soft aluminum. While such quality isn't standard due to the intricacies of production and associated costs, our knobs match the caliber found in high-end luxury vehicles.
Features
Ergonomically designed for comfort
Premium soft leather with an OEM-quality feel
Hand-stitched using robust nylon thread
Built with a lasting metal threaded core
Weighing in at 350-355 grams, over double the OEM's 175 grams
Choice of stitching colors: Black, Red, Blue, White, Yellow, Green, Orange, Pink, Purple, and All Red
Optional 5-Speed shift pattern engraving/embossing available.
Fitment
Plug and Play for MR2s; compatible with many other cars and adaptable with threaded add-on adapters.
Standard Thread Pitch: M12x1.25. Adaptable to M10x1.25, M10x1.5, M8x1.25 with adapters.
Thread pattern suits numerous manual transmission cars, including but not limited to:

MK1 AW11 MR2
MK2 SW20 MR2
MK3 MR2-Spyder
Toyota Celica, Celica GTS
Lexus IS300
Toyota Supra (with/without reverse lockout)
Toyota Matrix
Toyota Corolla
Toyota Camry
AE86 Trueno
All Scions, Lexus, Toyotas
Most all Subaru models 

(with adapter to M10x1.25)

Most Nissan models (with adapter to M10x1.25)
Datsun 300ZX (with adapter to M10x1.25)
Most Hyundai modeles (with adapter M10x1.25)
Most Fords (with adapter to M10x1.25)
Mazda Miata (with adapter to M10x1.25)
Most all Mazda models (with adapter to M10x1.25)
Most all Hondas (with adaptor to M10x1.5)
Most Acuras 

(with adaptor to M10x1.5)

Most Ferraris

(with adapter to M10x1.25)

Most Lamborghinis (with adaptor to M10x1.5)

Most Dodge (with adaptor to M10x1.5)

Most GMC (with adaptor to M10x1.5)

Most Jeeps (with adaptor to M10x1.5)

Most Lotus (with adaptor to M10x1.5)

Most KIA

(with adapter to M10x1.25)

and many many more
More vehicle fitment compatibility can be found by visiting roadkillcustoms or by google searching the thread pitch for your car's year, make and model.
If you need a threaded adapter for our M12X1.25 knob to fit M10x1.25, M10x1.5, and M8x1.25 sizes for your application, we have added a link for your convenience, visit here or we can include a set for you when requested)

MR2 Experts - 20+ years of experience.
Largest MR2 Parts Collection in the World
Have ideas, need something, have suggestions or questions? Hit us up!

Sales@MR2Heaven.com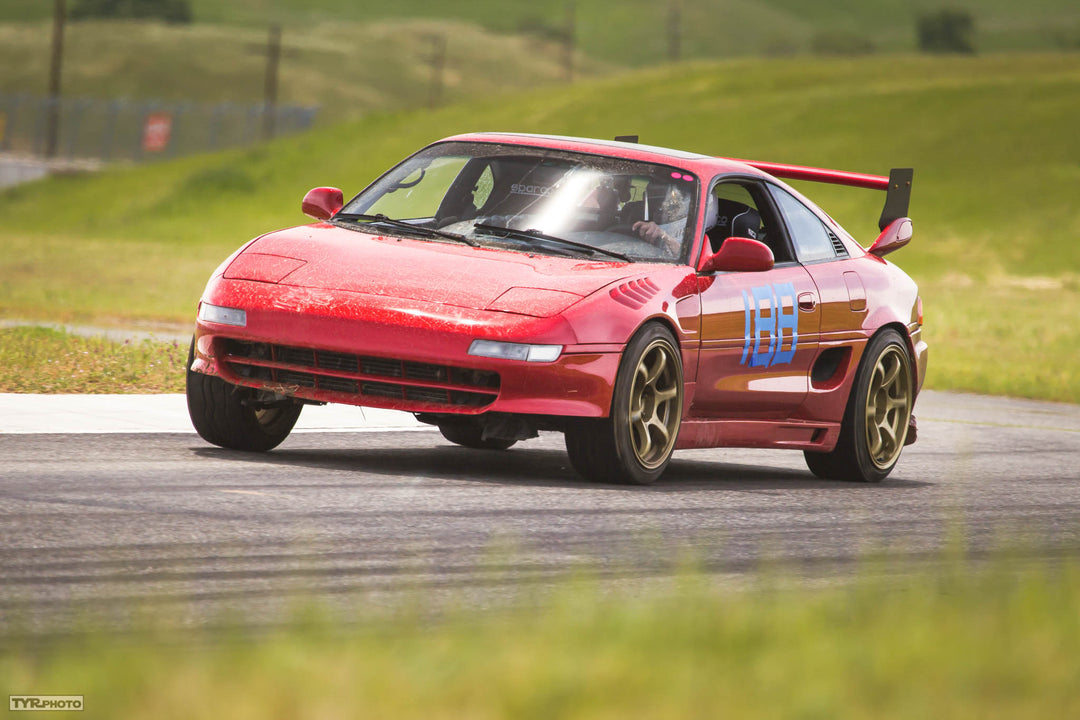 Passion drives everything we do at
MR2Heaven
Since 2002, we've been working to improve almost every aspect of the Toyota MR2, whether it's restoring it to its former glory or increasing its performance, efficiency, or style.
Our team of experts offers a wide range of OEM and aftermarket parts, as well as our own unique designs and engineering that can't be found anywhere else. We're dedicated to providing the best products at great everyday low prices and supporting the Toyota MR2 community with high-quality products.
If you have any new ideas, let us know – we're always looking for ways to bring your vision to life. Thank you for choosing MR2Heaven for all your Toyota MR2 needs.