*Update 3/9/22 Full batch in stock!
Purpose
Tired of faded, rusted and peeling wiper arms? Wiper arms making your MR2 look like a rust bucket or a very old car? Rubber blade mounting screws stripped on your wiper arms? Want to keep up with the best? Well, we were fed up so we made our wiper arms even better than OEM. 👌 Overall, we think our wiper arms came out perfect and we hope you love them as much as we do!
As decade long MR2 Owners ourselves, we were well aware of the struggles obtaining OEM 93+ wiper arms just for the "J Hook" mounting system and cleaner appearance that comes along with it. The problem was those 93+ arms were indeed very hard if not impossible to source. With that in mind, while working on this project, we made sure the rubber wiper blade attachment system included the improved "J Hook" system found on the updated 1993 and newer MR2s. That means no more easy to strip philip screws to attach/remove wiper blades anymore! Literally change your wiper blades within seconds while simultaneously opening up significantly more options, choices and brands to pick from. As with OEM, our updated wiper arms will fit and are backwards compatible with all 1991-1998 Left hand drive MR2s.
While we were working on this project, we also included many other great benefits to these wiper arms (see below).
Features
Surface/texture - Smooth texture with a low gloss matte black finish all around

Easy to clean/wipe/maintain
Prevents and resists scratches
Strong resistance against the elements
Uniform surface finish
Material - Metal - similar to OEM
Revised "J Hook" rubber blade attachment system (just like on the 1993 and newer MR2s)

Simply slide in a new wiper blade and hook/snap it into place
Commonly utilized standard so more rubber wiper blade choices/brands/options
Change your wiper rubber blades within seconds
Cleaner and more modern appearance by eliminating many philip screws
Revised spring attachment system on the under side of arm

Simplifies the spring system while improving reliability. Also eliminates many hideous holes all together on the side profiles
Arm design improved - Tweaked with slightly smoother curves to appear even more modern and refined
Plug and play, no modifications needed
Notes
Fits all 1991-1998

Left Hand Drive MR2s

. RHD will be a future project

Comes already assembled as is like the pictures
Sold as a pair

MR2 Experts - 20+ years of experience.
Largest MR2 Parts Collection in the World
Have ideas, need something, have suggestions or questions? Hit us up!

Sales@MR2Heaven.com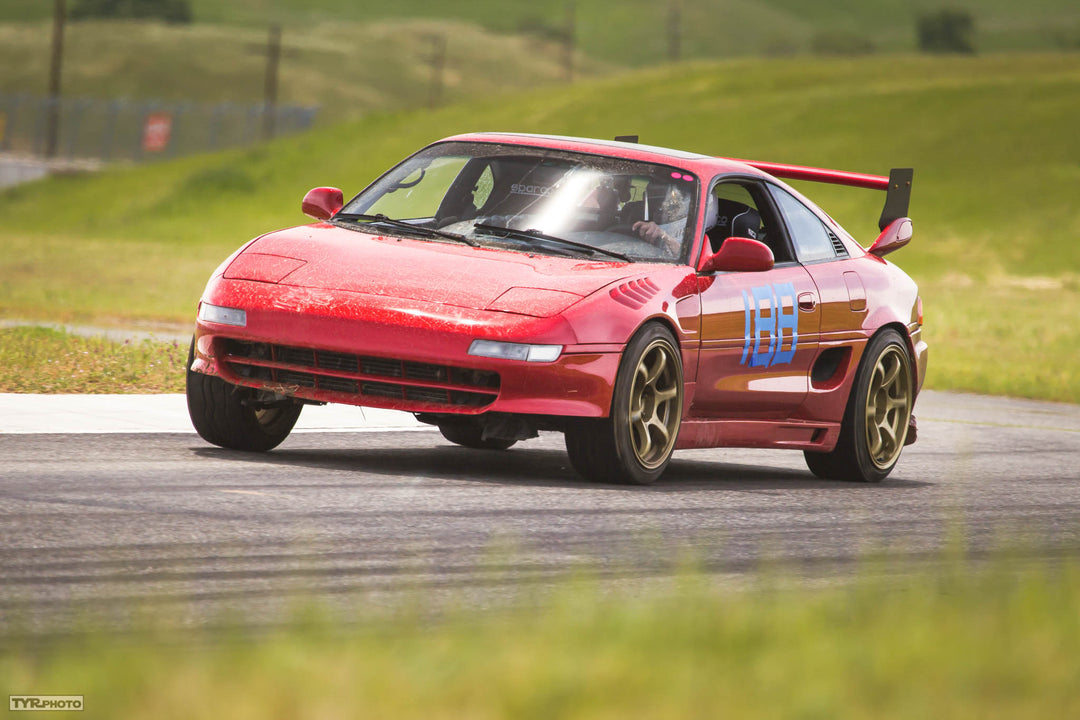 Passion drives everything we do at
MR2Heaven
Since 2002, we've been working to improve almost every aspect of the Toyota MR2, whether it's restoring it to its former glory or increasing its performance, efficiency, or style.
Our team of experts offers a wide range of OEM and aftermarket parts, as well as our own unique designs and engineering that can't be found anywhere else. We're dedicated to providing the best products at great everyday low prices and supporting the Toyota MR2 community with high-quality products.
If you have any new ideas, let us know – we're always looking for ways to bring your vision to life. Thank you for choosing MR2Heaven for all your Toyota MR2 needs.