This is for a set of (4) NEW Enkei RPF1 wheels.
These wheels are commonly used on MR2s due to its sturdiness, lightness and reliability. The setup will be relatively flush with the MR2 body. 
AGGRESSIVE FITMENT - It is required to roll the Front and Rear fenders as well as pull/flare the fenders very slightly for a rub free experience
Requires Coilover setup and a front 5mm Spacer to clear front struts
Recommended tire size is 245/40/17 for the front wheels and 255/40/17 for the rear wheels. 
Notes: 
This setup is encouraged for neutral and responsive handling. A square or light staggered setup promotes rotation of the car thus helping the car handle very well, as originally intended by Toyota engineers(Stock mr2 runs 10mm tire stagger, same as the 245/255 here). Essentially, the car will feel "lighter" and more nimble. 
For fitment pictorial reference, The red car in the pictures with gold wheels is running 235/40/17 front and rear (slightly stretched) on 17x9 +22 square (with 5mm spacer added in front for clearance) 
The red car in the picture with white wheels is running 245/40/17 front and 255/40/17 rear with 17x9 +22 square (with 5mm spacer added in front for clearance). 

Front and rear fitment
Size: 

17x9

Offset: 22mm
Weight: 

16.35lbs.

Finish: Bright Silver Paint
Finish Warranty: 

1 Year

Manufactured in 

Japan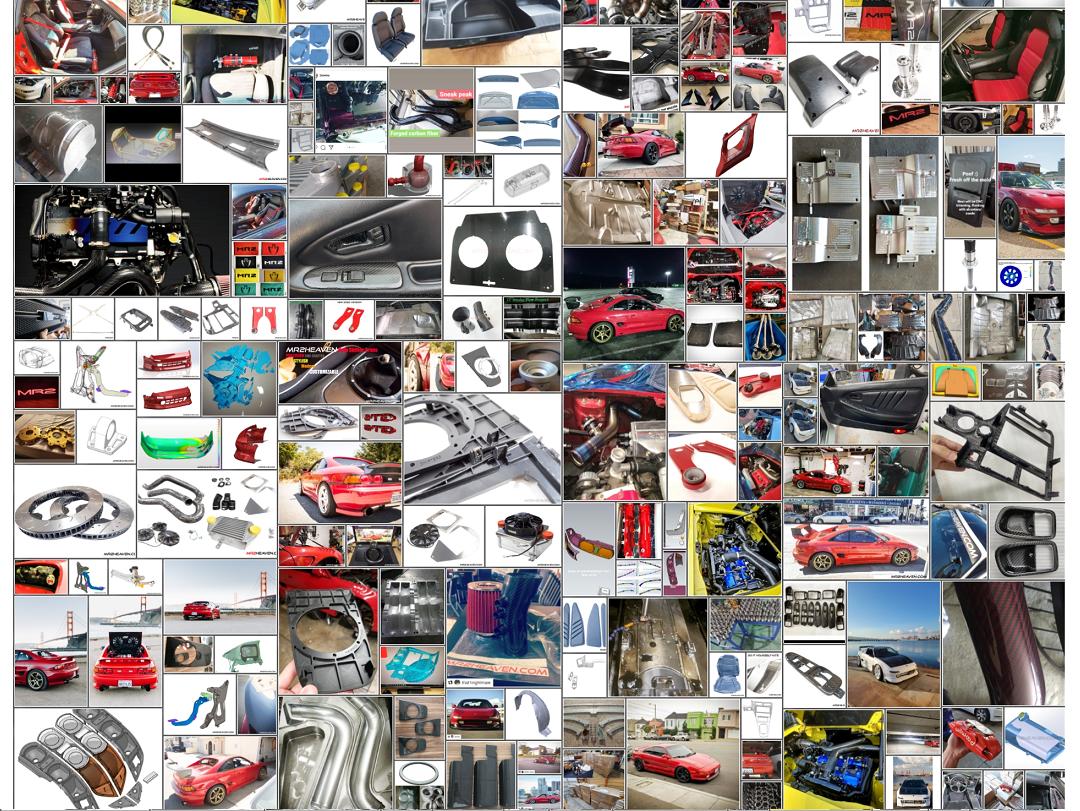 MR2 Experts - 20+ years of experience.
Largest MR2 Parts Collection in the World
Have ideas, need something, have suggestions or questions? Hit us up!

Sales@MR2Heaven.com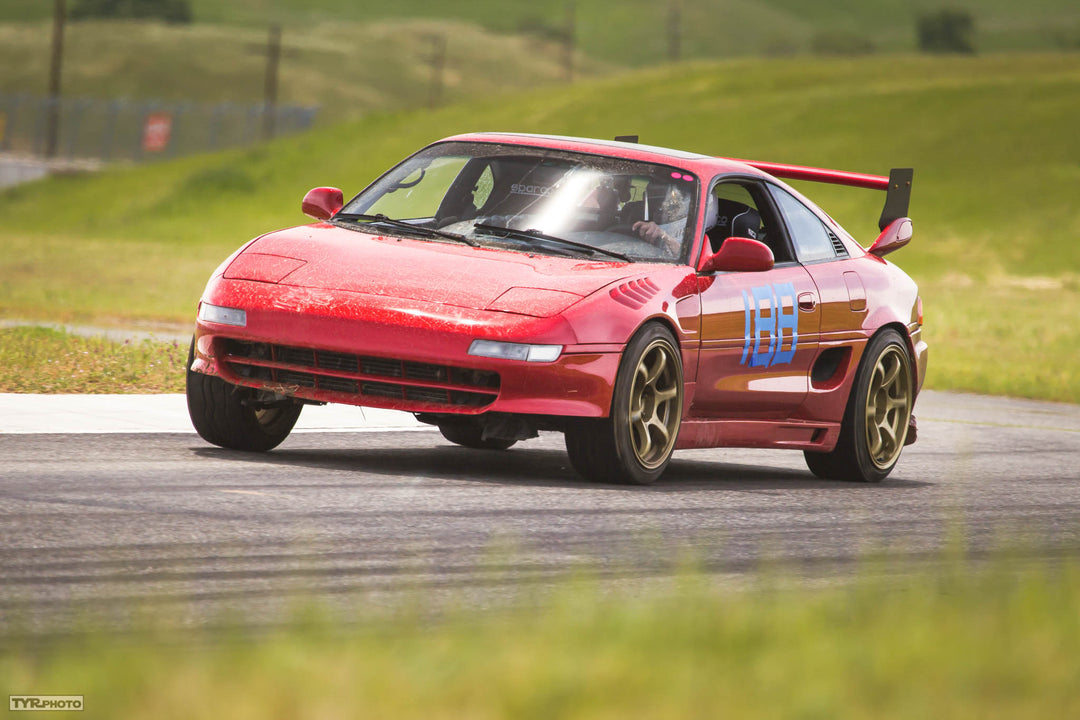 Passion drives everything we do at
MR2Heaven
Since 2002, we've been working to improve almost every aspect of the Toyota MR2, whether it's restoring it to its former glory or increasing its performance, efficiency, or style.
Our team of experts offers a wide range of OEM and aftermarket parts, as well as our own unique designs and engineering that can't be found anywhere else. We're dedicated to providing the best products at great everyday low prices and supporting the Toyota MR2 community with high-quality products.
If you have any new ideas, let us know – we're always looking for ways to bring your vision to life. Thank you for choosing MR2Heaven for all your Toyota MR2 needs.