Our new V2 utilizes our exclusive and proprietary custom made rod ends and thinner diameter strut tubes resulting in perfect fitment and interference free operation. Now also available in full Stainless Steel for even more bling
If you are using v1 and would like to upgrade to V2, let us know!
Purpose
Its that time to discard that rusty, squeaky, clunky, outdated 30+ year old dangling loose rubber grommet and probably bent hood rod. Oh yeah, forgot to mention, its cumbersome and a pain in the butt to rotate around and stick into place. If strong wind topples your hood, good luck down there. That hood is metal, around ~56 lbs and has a sharp metal protruding hinge. 
We spared our customers time, frustration and confusion, spent our own time, effort and money, did the research and tested extensively to package the most efficient and best fitting front hood prop system for you. We found nothing on the market worked without interference (often times hood would deform, bow up near the middle of fender and destroy your paint on hood/fender in the process -Hello rust), so we made our own parts and now present to you our headache free, perfect fitment and interference free hood strut kit.
Pretty much every premium or high end new car has gas struts installed for luxury and convenience. Why not you? 
Now you can...
Have your hood opened with minimal effort
Have your hood opened half way just cause...
Eliminate that fear of wind or a person toppling your hood on top of you while working on the car. 
Stand out of the crowd with new high quality MR2Heaven Front Hood Gas Prop Kit
Modernize your ride!
Have a sick looking car while the hood is open, like ours for example.. :)
Included
High quality pair of Guden Struts (Struts made in USA/Korea/Turkey depending on batch and material selected)
Hardware kit
Everything else needed to modernize your whip!
Fitment
All 1991-1998 Toyota MR2s with OEM hood/fender. Aftermarket hood/fender support has not been tested
Notes
We also have a rear engine lid gas shock kit as well here
We also offer a weaker strut for lighter fiberglass/carbon fiber hoods as an option
STRUT INSTALLS ONLY IN ONE CORRECT ORIENTATION. 

PLEASE FOLLOW INSTALLATION INSTRUCTIONS

MR2 Experts - 20+ years of experience.
Largest MR2 Parts Collection in the World
Have ideas, need something, have suggestions or questions? Hit us up!

Sales@MR2Heaven.com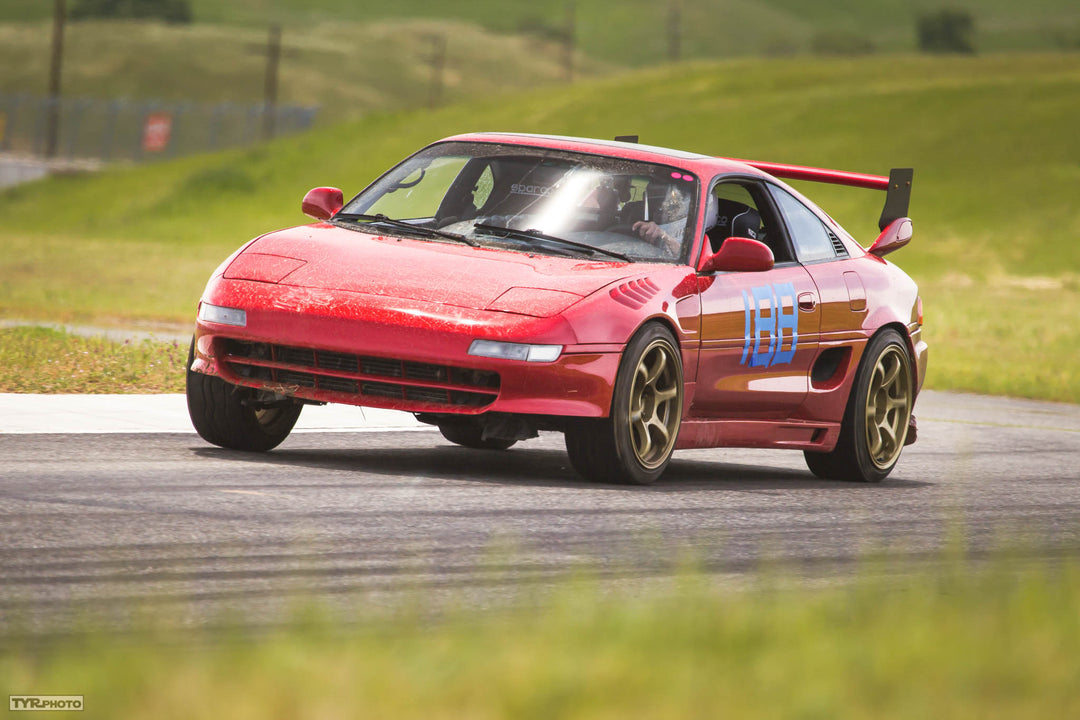 Passion drives everything we do at
MR2Heaven
Since 2002, we've been working to improve almost every aspect of the Toyota MR2, whether it's restoring it to its former glory or increasing its performance, efficiency, or style.
Our team of experts offers a wide range of OEM and aftermarket parts, as well as our own unique designs and engineering that can't be found anywhere else. We're dedicated to providing the best products at great everyday low prices and supporting the Toyota MR2 community with high-quality products.
If you have any new ideas, let us know – we're always looking for ways to bring your vision to life. Thank you for choosing MR2Heaven for all your Toyota MR2 needs.