Instead of repackaging the same boost control technology that has been used for decades, we choose to pair our advanced O2 sensor control technology with our all-new, proprietary solenoid control that provides superior boost control accuracy, response and safety. We also added a user programmable shift light and housed the entire package in a compact gauge body for ease of installation and use.
As with all of our air/fuel ratio products, the SCG-1 utilizes our 100% digital wideband air/fuel ratio technology to provide real time feedback to the SCG-1. This air/fuel information is displayed on an integrated OLED display along with manifold pressure and wastegate duty status. The air/fuel ratio information is also used to provide a user definable boost cut that enhances the safety margin over most competitors offerings that only rely on over boost threshold.
The SCG-1 has a full-programmable analog output ideal for applications using standalone ECU's, piggy-back ECU's or external data loggers. The SCG-1 also has a digital input/output for integration with our other Modular Tuning System (MTS) devices. This same digital output can be used to record air/fuel ratio, solenoid duty cycle, engine speed and manifold pressure with our free LogWorks PC software to help you dial in a perfect boost curve.
All-in-one, intelligent boost control and wideband air/fuel ratio gauge
Controller and display housed in 52mm (2 1/16") diameter gauge body
Interchangeable faceplates & bezels: Black & silver bezel, black & white faceplates included
No PC required for configuration
OLED user configurable display

Boost, shift light, Air/Fuel ratio
AFR or Lambda, inHG, PSI, kPa, or BAR

Includes high resolution solenoid
4 BAR map sensor, pressure range -29 inHG to 43.5 PSI (-1 to 3 BAR)
User programmable boost cut safety using Air/Fuel and Pressure references
Programmable solenoid duty cycle with separate gain control function
Peak hold function
Patented DirectDigital™ wideband sensor control, 100% digital wideband air/fuel ratio technology!
Wideband O2 Compatible with several fuel types (Leaded, Unleaded, Diesel, E85 & more)
Ability to calibrate O2 sensor for maximum accuracy
Configurable linear 0-5v analog output for wideband O2 for use with piggy back or stand alone ECU's as well as external data loggers
Innovate MTS serial in/out (for use with other Innovate & 3rd party MTS enabled devices to add additional logging channels)
4 channels of log-able data with powerful LogWorks PC Software (MAP, RPM, A/F, WG duty)

MR2 Experts - 20+ years of experience.
Largest MR2 Parts Collection in the World
Have ideas, need something, have suggestions or questions? Hit us up!

Sales@MR2Heaven.com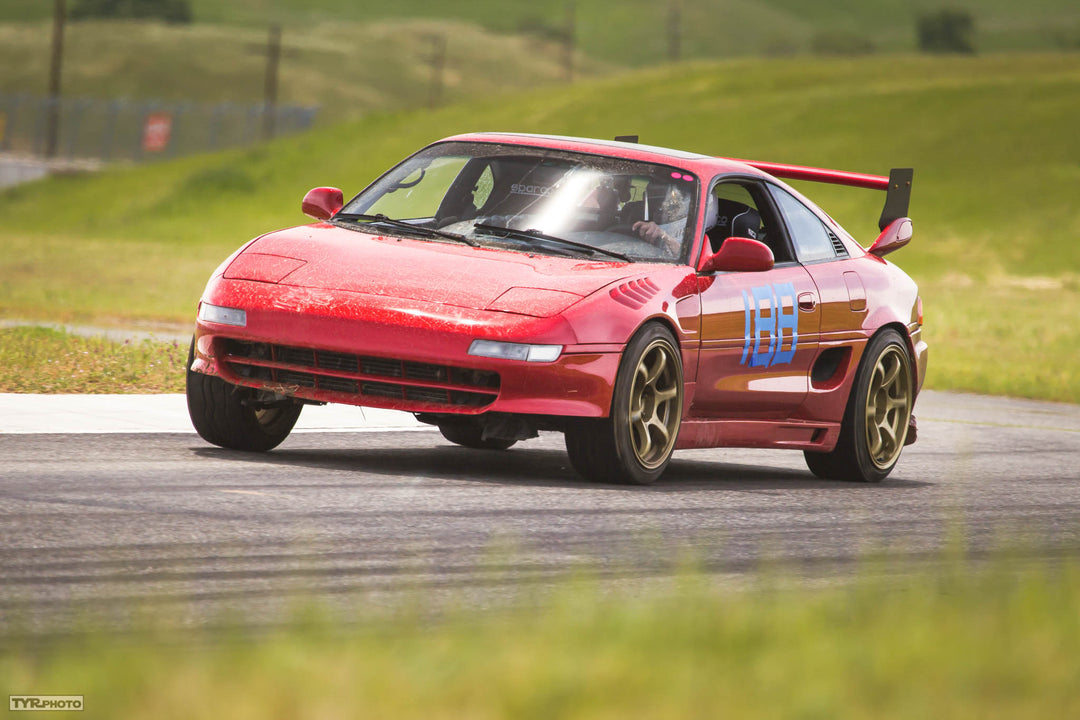 Passion drives everything we do at
MR2Heaven
Since 2002, we've been working to improve almost every aspect of the Toyota MR2, whether it's restoring it to its former glory or increasing its performance, efficiency, or style.
Our team of experts offers a wide range of OEM and aftermarket parts, as well as our own unique designs and engineering that can't be found anywhere else. We're dedicated to providing the best products at great everyday low prices and supporting the Toyota MR2 community with high-quality products.
If you have any new ideas, let us know – we're always looking for ways to bring your vision to life. Thank you for choosing MR2Heaven for all your Toyota MR2 needs.