Purpose
Sturdy, lightweight, V-mount, CARBON FIBER 3D wing with "One piece" CNC laser cut and bent to shape, powdercoated adjustable Wingstands using stock location 1994-98 OEM trunk mounting holes. (Direct bolt on, no modifications to chassis needed unless planning to install on a 91-93 or aftermarket trunk lid. If that is the case, will require to drill 6 new holes)
This 3D wing setup/design significantly increased rear end stability and was tested on our MR2heaven MR2 going full throttle at 135mph mid sweeper using the lowest AOA (airfoil angle of attack) setting and tested up to 165mph heading straight on another vehicle using similarly designed 6mm thick V-mount wingstands.
Our carbon fiber wing setup on the stock trunk lid can support over 250lbs of downforce with ease. We added added over 250lb of weight onto the llightweight carbon fiber wing with no issues. 
Includes

1x Full Variable Surface Carbon Fiber GT Wing
2 Powder coated 6061 Laser Cut Aluminum "One Piece" Wing stands. (No welding!)
2x Rain resistant gaskets 
Hardware such as bolts and nuts
Optional Gurney flap add on for increased downforce
Features
Direct Plug and play/bolt on a 94-99 OEM MR2 trunk without modifications. (91-93 trunks will need 6 new holes drilled)
Designed to improve high speed stability, cornering stability, efficiently reduce unnecessary drag and produce downforce.
An efficient 3D Wing design (Curved airfoil with different varying slopes) is used to strategically aid flow around the round body of the MR2 and to reduce unnecessary drag compared to a flat 2D airfoil. 
Sturdy 6mm thick 6061 Aluminum V-Mount type wing stands promote high rigidity, clean and smooth air flow.
Lightweight 55" wide premium Carbon Fiber airfoil with CF end plates.
Adjustable AOA (Angle of attack) for adjustable downforce and allows for fine tuning of vehicle characteristics. 
Custom trunk gaskets are included for a water-tight seal on the trunk. 
Well supported by the OEM trunk chassis/boot lid design 

Our wingstands mount on top of a large and thick metal boot lid which itself has numerous structural support built in that provides a good mounting surface and efficiently distribute all forces nicely. 
Directly under the large surface area of the boot lid has direct support from the rubber trunk seal/chassis metal pinch weld. Our wing stands mount directly on top of the metal pinch weld area. (With such a nice design out from factory, this is also why we went against designing a chassis mounted wing. Imagine deforming your expensive rear quarter panels due to a small surface area to distribute forces or losing total function of your trunk...)
2 Additional rubber trunk adjustment stoppers and 2 rotating hinges (the ones that help rotate the boot lid) adds additional solid support 

Easy installation and around 3 minute removal off of the trunk lid if needed.
Designed not to protrude past the edge of the bumper (to qualify for many race events with aerodynamic restrictions) 
Additional Options
Gurney Flap
Increases efficiency of the airfoil by redirecting airflow. Increased downforce while minimizing increase in drag, increases (L/D) Lift to Drag Ratio of the airfoil. Increases stalling angles (Operate at higher pitch angles without stalling the airfoil)
Notes
Note 1- If attempting to travel at high speeds at a race track, we strongly recommend performing modifications for safety, upgrading brakes, suspension(we prefer BC, FA or KW coilovers), use good tires or (We like Hankook RS3 or RS4, Michellin Pilot Super Sports, Direzza Star specs, Toyo Proxy R888, Nitto NT01, RE71 ETC...) as well as have your suspension, car, drive train checked out for any looseness and make sure everything is in top shape.
Note 2 - We do not endorse racing on public roads, and by purchasing our product, you agree that we will not be held responsible for any damages, injuries or death arising from your actions.
Remarks
"Could really get on the throttle a lot more in a sweeper because the rear end felt  planted and the car no longer felt scary and floaty around 70+ MPH"
"Feels great going flat out on the throttle, traveling 135mph+ through a sweeper in the MR2"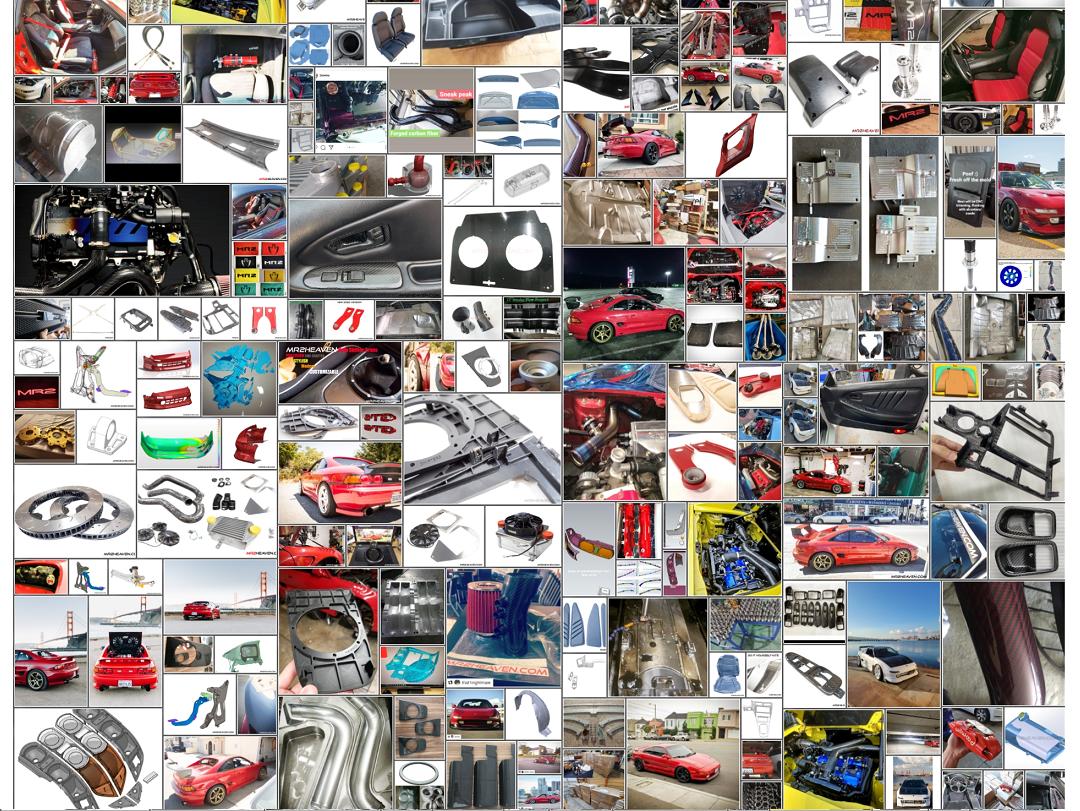 MR2 Experts - 20+ years of experience.
Largest MR2 Parts Collection in the World
Have ideas, need something, have suggestions or questions? Hit us up!

Sales@MR2Heaven.com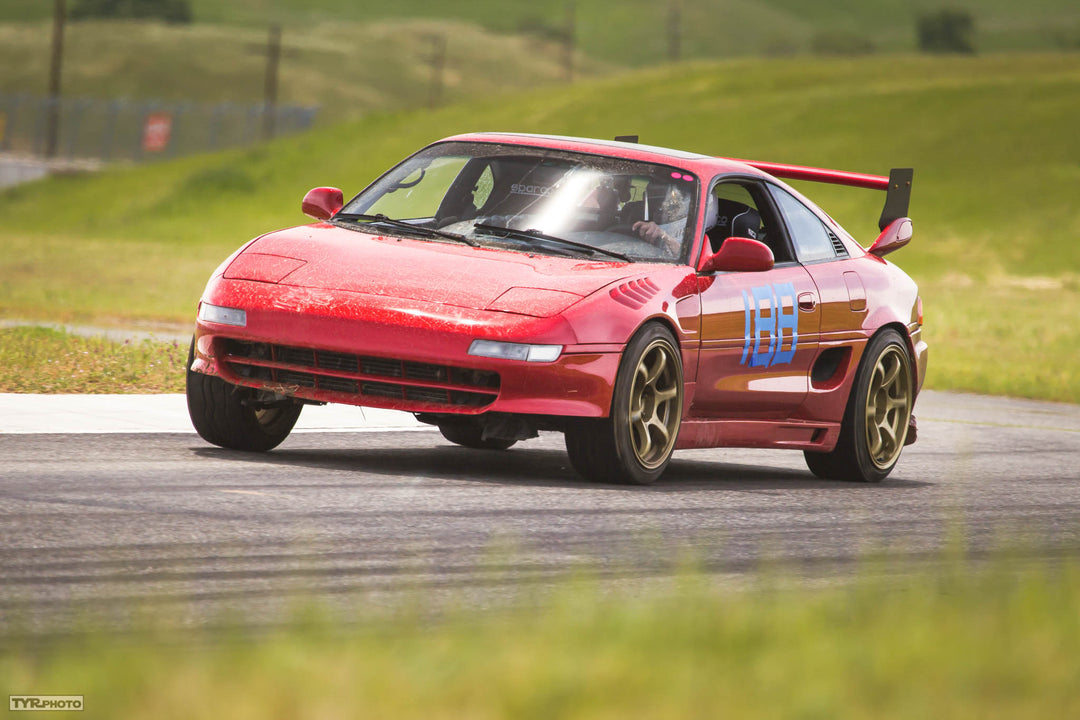 Passion drives everything we do at
MR2Heaven
Since 2002, we've been working to improve almost every aspect of the Toyota MR2, whether it's restoring it to its former glory or increasing its performance, efficiency, or style.
Our team of experts offers a wide range of OEM and aftermarket parts, as well as our own unique designs and engineering that can't be found anywhere else. We're dedicated to providing the best products at great everyday low prices and supporting the Toyota MR2 community with high-quality products.
If you have any new ideas, let us know – we're always looking for ways to bring your vision to life. Thank you for choosing MR2Heaven for all your Toyota MR2 needs.