Purpose
We went all out on these trims to leave a lasting legacy, something we can be proud of and as a proof of concept for our other future endeavors. With that being said, long story short, we utilized cutting edge state of the art manufacturing methods and equipment and with no shortcuts taken. To make these very complexly shaped and detailed trims in full CF a reality, pre-preg/dry method is a must. These aren't your typical CF trims produced from inverted hand made fiberglass molds and vacuum bags in the garage, "sticker" type overlay trims with 3M tape, or skinned Carbon fiber layer simply laid over the original plastic trims. These are real high performance full pre-preg "dry" carbon fiber replacement trims meticulously hand crafted from an aluminum mold and completely cured under high pressure and heat in a massive autoclave throughout different stages over many hours. No original parts/plastic cores are needed or sacrificed as our whole trim is essentially a full replacement consisting of all carbon fiber, with an exception of a few critical mounting tabs made with durable nylon material and epoxied on
Click for more information
The original trims were 3D scanned up to 0.03-0.05mm accuracy and CADed for the best fit and accuracy possible.
Next aluminum molds of each panel were made via CNC milling. Why make the mold from billet aluminum instead of fiberglass? To sum it up, carbon fiber parts are made either via "dry" or "wet" carbon. Basically the difference is in the production methods and the corresponding equipment needed/used. Aluminum molds offer significant and exclusive benefits such as the possible use of pre-pregnated carbon fiber (referred to as dry carbon production method) with optimal amounts of resin pre-infused in each layer and the required use of an autoclave for pressurized high heat curing over many stages throughout many hours. This extensive and expensive production process ensures complete curing of the part with the best quality possible to the highest of standards which cannot be matched with the lather wet carbon fiber part production method.
Dry carbon method also allows for increased geometric complexity (these interior trims are quite complex in shapes, angles and not possible to make via the traditional cheaper "wet" method). Dry carbon offers desirable and unrivaled qualities such as being vastly lighter (typically 60% lighter vs wet carbon counterpart) yet significantly stronger while being much much thinner, increased uniformity, increased strength with less air pockets, unbeatable smooth surface finish with higher accuracy and precision.
Dry carbon is the same tech used by F1 and hard core race teams (where teams commonly invest dozens of millions of USD worth of the best tech, design and parts into a compact race car, essentially the best of the best available), military as well as in the aerospace/satellite industries across the world. The lather choice would be wet carbon with fiberglass molds which is the common method of production for the huge majority of the carbon fiber parts on the market. Wet carbon is mostly for appearance and not for function.
The photos and results speak for themselves. Complete replacement trims in carbon fiber molded elegantly into very complex shapes that many people thought simply weren't possible. These trims breathe beauty, classy, high end, exoticness, sportiness, faithfulness to the original design, cutting edge technology, high accuracy, high performance and simply jaw dropping amusement.
These trims are as high end, lightweight and exotic as it gets. Its the first of its kind in over 30 years for the MR2 community and to note that even for many other popular car platforms including modern BMWs, Audis, Porsches, Mercedes Benz, from OE and aftermarket companies alike do not have any interior trim comparatives of this caliber, unless it is on their dedicated race cars. For comparatives, look closer to Ferrari, F1, hardcore multi 6 figure race cars, Paganis and multi million dollar hypercars.
Have your friends hold the extremely lightweight pieces and watch their expression turn to awe, resemble as if they just witnessed a miracle. -As if the lightweight and strength aspect of the pieces alone when considering the actual size and dimensions of the part almost defies physics and is out of this world.

Due to the high cost to stock up in bulk quantities, complexity, intensive labor, and significant time needed to produce each of these trims with the extremely limited molds we developed, only 1 of each variant is able to be produced every 1-2 days, or around 10-15 pcs a month. We will be keeping very limited stock on hand and these will be mostly made in batches as orders come in
Features
Made with full Pre-Preg/Dry Carbon Fiber
Crafted out of special Aluminum molds/Autoclave cured under high heat and pressure in numerous different stages over many hours for the highest performance and quality possible
Durable Nylon plastic mounting clips are epoxied on. Some small intrinsic details are molded/integrated with the numerous carbon layers for high durability and some areas are CNCed milled.
Extremely lightweight. Some smaller trims like the door cup cover are similar to a piece of paper in weight at around 0.6oz. Our window switch cover is around 1.8oz.
All functions and components install on and work as OEM intended.
Full plug and play
Fitment
1991-1998 Toyota MR2. Please pay attention if your car is LHD (Left hand drive) or RHD (Right hand drive). Some trims will only work for one and not the other!
Notes
These trims are all meticulously hand crafted and as such, no single trim is identical to another and each trim is unique. 
Only the carbon trims are included. Actual window switches pictured are not included

This page is for #5 and #6 Door Cup Handle Covers - Left and Right Side (LHD and RHD) Only!

MR2 Experts - 20+ years of experience.
Largest MR2 Parts Collection in the World
Have ideas, need something, have suggestions or questions? Hit us up!

Sales@MR2Heaven.com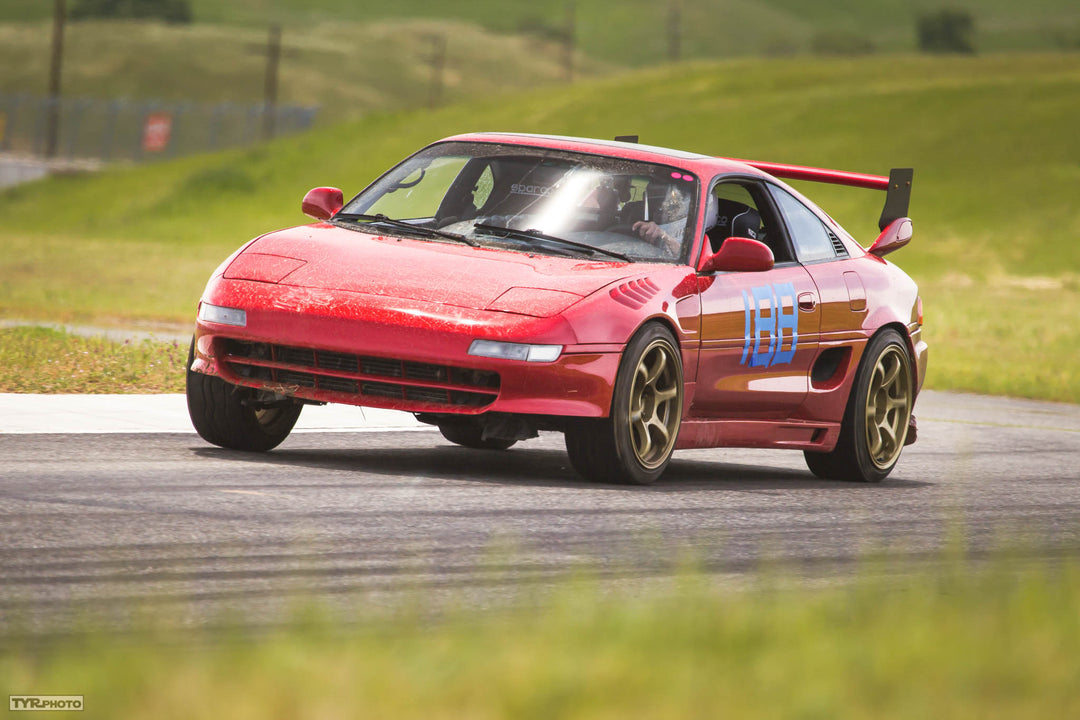 Passion drives everything we do at
MR2Heaven
Since 2002, we've been working to improve almost every aspect of the Toyota MR2, whether it's restoring it to its former glory or increasing its performance, efficiency, or style.
Our team of experts offers a wide range of OEM and aftermarket parts, as well as our own unique designs and engineering that can't be found anywhere else. We're dedicated to providing the best products at great everyday low prices and supporting the Toyota MR2 community with high-quality products.
If you have any new ideas, let us know – we're always looking for ways to bring your vision to life. Thank you for choosing MR2Heaven for all your Toyota MR2 needs.