Purpose
To be the ultimate one and only performance luxury shift knob. Our famous shift knob is designed after the uber rare factory 98+ Spec JDM Leather Wrapped MR2 knob which was close to perfection after being more than 7-10+ years of development. However, due to that knob being released on the final send off year that the MR2 was offered, the knob is as rare as a unicorn. Fret not, we have reproduced and made the knob even better. Fortunately, these knobs looks and works great on many other vehicles. 
Weighted
Our shift knob is TWICE as heavy (350grams) versus OEM version and people love it! Weighted shift knobs are commonly preferred in motorsports, tuning and luxury car world. Smoother, easier, quicker and more direct shifts and not to mention, a premium shifting feel is to be expected from using a heavier knob. Gone are the days of hollow, notchy, cheap feeling shifting experience. 
OEM+ quality, materials, feel and refinement. Tough durability. 
Our knobs are multi layered, it's first encased with thick soft premium leather, glued in and stitched together by heavy duty thick nylon threads. Leather reduces thermal shocks from freezing or burning hot weather and feels great to touch.
Next layer is our bespoke nylon molded plastic layer for our ergonomic shift knob shape and to help achieve the perfect precise optimized weight and the right amount of aesthetics. It further adds to thermal insulation and premium feel by being placed underneath leather.
Finally, to complete our perfect shift knob, a threaded weighted metal core for heavy duty use and tough durability. Metal is better than plastic or soft aluminum like other knobs out there which don't last or feel good. Gone are the days of plastic threads stripping or knobs breaking apart, as no cheap flimsy low grade plastic bits are used here.
Well why doesn't knobs like this come standard from MR2 factory or most performance tuner CNC shops you ask? High production time, delicate craftsmanship, complexity with operating necessary molds and high costs. Simply put, most don't have these capabilities and cant. Knobs of this caliber are usually only found on OEM high end performance luxury vehicles.
Features
Designed with ergonomics in mind
OEM quality - Premium soft leather and feel
Meticulously hand stitched with heavy duty nylon thread
Durable metal threaded core ensuring long lasting life

More than twice the OEM weight of 175 grams. Our weight: 350-355 grams
Available in various stitching colors: Black, Red, Blue, White, Yellow, Green, Orange, Pink, Purple and All Red
Optional engraving/embossing of 5 Speed shifting pattern
Fitment
Direct Plug and Play for MR2s. Will work directly for most other cars as well and even more with use of an threaded add on adaptor
Thread Pitch: M12x1.25 but can also be M10x1.25, M10x1.5, M8x1.25 with use of adaptors
Thread pattern fits many other manual transmission cars as well including, but not limited to:


MK1 AW11 MR2
MK2 SW20 MR2
MK3 MR2-Spyder
Toyota Celica, Celica GTS
Lexus IS300
Toyota Supra (with/without reverse lockout)
Toyota Matrix
Toyota Corolla
Toyota Camry
AE86 Trueno
All Scions, Lexus, Toyotas
Most all Subaru models 

(with adapter to M10x1.25)

Most Nissan models (with adapter to M10x1.25)
Datsun 300ZX (with adapter to M10x1.25)
Most Hyundai modeles (with adapter M10x1.25)
Most Fords (with adapter to M10x1.25)
Mazda Miata (with adapter to M10x1.25)
Most all Mazda models (with adapter to M10x1.25)
Most all Hondas (with adaptor to M10x1.5)
Most Acuras 

(with adaptor to M10x1.5)

Most Ferraris

(with adapter to M10x1.25)

Most Lamborghinis (with adaptor to M10x1.5)

Most Dodge (with adaptor to M10x1.5)

Most GMC (with adaptor to M10x1.5)

Most Jeeps (with adaptor to M10x1.5)

Most Lotus (with adaptor to M10x1.5)

Most KIA

(with adapter to M10x1.25)

and many many more
More vehicle fitment compatibility can be found by visiting roadkillcustoms or by google searching the thread pitch for your car's year, make and model.
If you need a threaded adapter for our M12X1.25 knob to fit M10x1.25, M10x1.5, and M8x1.25 sizes for your application, we have added a link for your convenience, visit here or we can include a set for you when requested)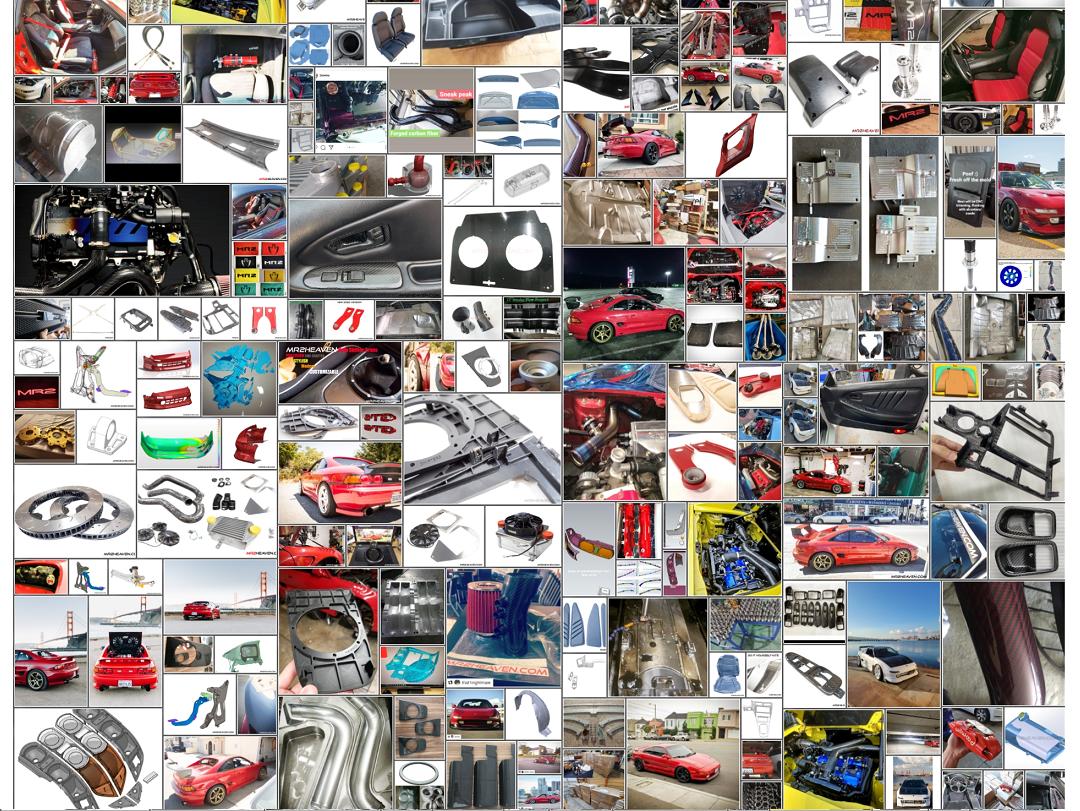 MR2 Experts - 20+ years of experience.
Largest MR2 Parts Collection in the World
Have ideas, need something, have suggestions or questions? Hit us up!

Sales@MR2Heaven.com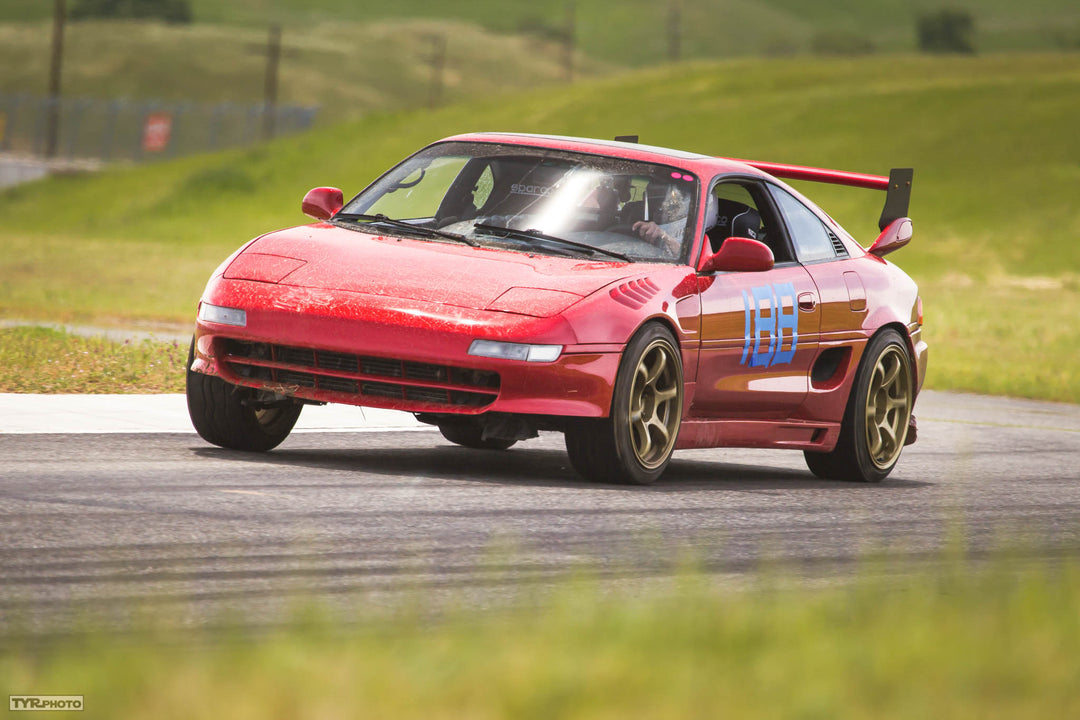 Passion drives everything we do at
MR2Heaven
Since 2002, we've been working to improve almost every aspect of the Toyota MR2, whether it's restoring it to its former glory or increasing its performance, efficiency, or style.
Our team of experts offers a wide range of OEM and aftermarket parts, as well as our own unique designs and engineering that can't be found anywhere else. We're dedicated to providing the best products at great everyday low prices and supporting the Toyota MR2 community with high-quality products.
If you have any new ideas, let us know – we're always looking for ways to bring your vision to life. Thank you for choosing MR2Heaven for all your Toyota MR2 needs.