**Note** During Black Friday Sale - We do not have cores on hand to do ahead of time.  You will need to first ship us your cores.  We will get them done and turned around as quickly as possible.  
Purpose
Whether your OEM seat belts are torn, frayed, discolored, or otherwise unattractive and wish to refresh or change up the look and color, we are offering a seat belt webbing replacement service on the OEM seat belt retractor mechanisms. These will arrive ready to go out the box.  Simply reuse your existing bolts/securing hardware and replace your old beat up seat belts.  Installation is easy and takes about 15 minutes to complete the full conversion. 
Features
Plug and play
20 variations to choose from!
Fast turn around times (3 days plus USPS Priority Mail Shipping)
Option for us to send modified seat belts to customer first for no down time
Porsche "GTS" Style and BMW "///M Motorsport Tri Color" style available 
Stylish and modern look
Fire retardant material

We can do retrofits for most other makes and models as well with cores being shipped in advance
We require your seat belt cores to modify or can ship finished set to customer first 
Ship your cores to us to modify (No core charge)

If you prefer to have us retrofit your current cores
Need it fast - Refundable Core charge of $200  - If you cannot afford down time with your vehicle, we got you! We will ship one of our retrofitted cores with your chosen belt variation to you first. You then return your old cores to us so you can remove your seat belts on the same day and install new ones. 

If for some reason you seat belts have failed or are no longer retracting on their own, we have a limited amount of good used sets for purchase as good "cores" as well. 

Please send us your undamaged set of seat belt cores (belt mechanism still retracting), belt webbing can be damaged but other components preferably not cracked or broken) and we will refund the core charge of $100 when received.
If your core is damaged with broken plastic bits (where the belt mounts at the very top of the B pillar), only $50 will be refunded. 
Core charge will be forfeited if cores are not returned to us within 30 days of the date we shipped the original set.
Notes
Our price is per set/pair of 2 seat belts (Left and right side)
**Please note USDM and JDM seatbelts are different.  All orders are assumed to be USDM unless otherwise noted.  
Shipping Info
Please use a shipping service with a tracking number to ship.
Can be shipped for less than $15 via USPS Priority Mail Medium Flat Rate Box anywhere in the US!
Please mail cores to:
MR2 Heaven
93 Kellogg Way
Santa Clara, CA 95051
Please include your order # and your email address/phone number/contact if possible
If you have any questions, please feel free to email us and we will help you out!

MR2 Experts - 20+ years of experience.
Largest MR2 Parts Collection in the World
Have ideas, need something, have suggestions or questions? Hit us up!

Sales@MR2Heaven.com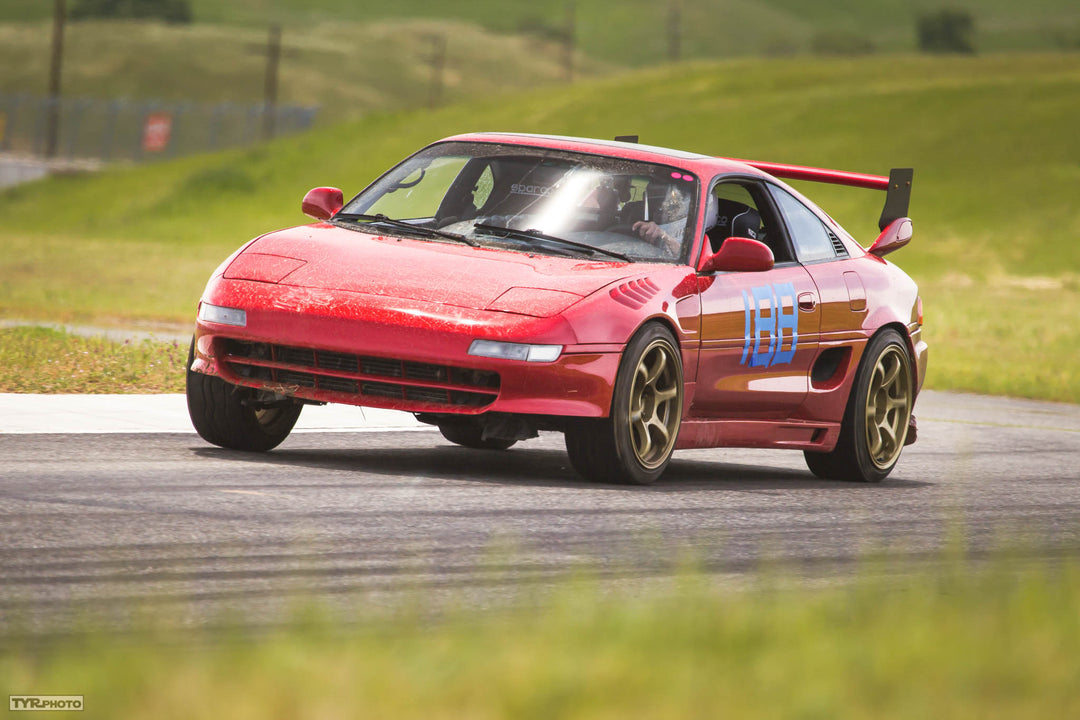 Passion drives everything we do at
MR2Heaven
Since 2002, we've been working to improve almost every aspect of the Toyota MR2, whether it's restoring it to its former glory or increasing its performance, efficiency, or style.
Our team of experts offers a wide range of OEM and aftermarket parts, as well as our own unique designs and engineering that can't be found anywhere else. We're dedicated to providing the best products at great everyday low prices and supporting the Toyota MR2 community with high-quality products.
If you have any new ideas, let us know – we're always looking for ways to bring your vision to life. Thank you for choosing MR2Heaven for all your Toyota MR2 needs.