This product page is only for Iron Brake Disc rings for our 2 piece brake rotor setup from 1991-1998 SW20 front and rear big brake kits
This product page does not include Aluminum 6061 Gold Colored top hats, if you need those, see here
Features
Heavy duty - Large 12.72 inch diameter - Handles more thermal loads/abuse, runs cooler, longer life of components, more brake pad choices
High vane count - 65 Curved Internal Cooling Vanes for better cooling/recovery and high thermal heat management
Rotor to pad surface area width reduced/designed to mate with wilwood forged super lite pads, hence the huge weight savings and more exotic appearance
Lightweight

14.1lbs for front drilled/slotted, 14.3lbs for front J Hook
10.9lbs for rear drilled/slotted
Top Hat and fastening hardware is about 

For reference, original twin turbo supra front rotor is 21lbs fronts, rears off a RX8 is 18.5lbs. 

Thicker than OEM Supra Twin Turbo Front Rotor that it replaces - 1.75mm thicker. Total thickness of front rotor 31.75mm. 
Rear rotor thickness decreased from 24.0mm to 23.5mm for better clearances and to help reduce unnecessary weight. The rotor it replaces is from a front rotor off of a heavy RX8 family sedan, total overkill for MR2 rear rotors. 
Meets G3500 grade Iron specifications, G3500 is used for high performance rotors to better withstand higher demands
Rotors were fine tuned and optimized for MR2s weight, driving characteristics and meticulously designed to excel and dominate
As of 11/14/2022 - Heat indication paint markers applied from factory - A $150 value included free of charge on our 2 piece rotor offerings. Green paint will turn white when 840F is exceeded. Similarly orange to white at 1020F and Red when 1200F rotor temperatures is achieved.


Notes
Gold anodized billet aluminum 6061 center top hat are not included, but is needed to make these rotors work. If you need them see here
Sold as a set of 2 or 4 rotors
These are not backwards compatible, they do not work on the Supra or RX8.
You also need Wilwood Forged Superlite calipers to run these rotors or 1993+ calipers with adaptor brackets to space out to accept larger rotors. 

MR2 Experts - 20+ years of experience.
Largest MR2 Parts Collection in the World
Have ideas, need something, have suggestions or questions? Hit us up!

Sales@MR2Heaven.com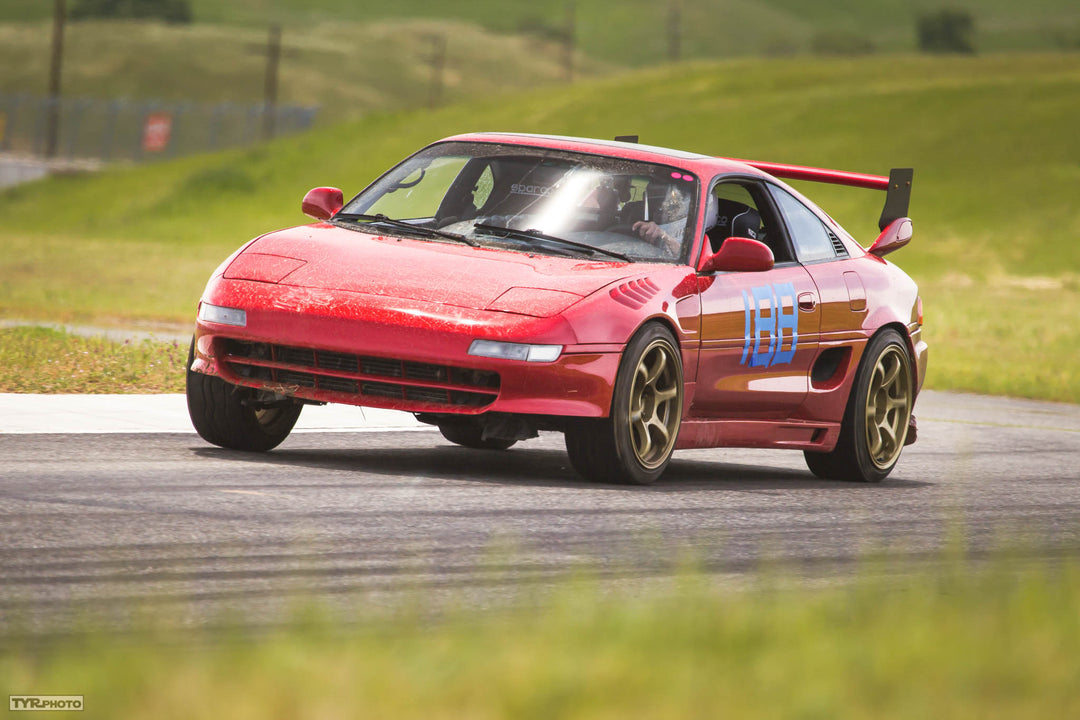 Passion drives everything we do at
MR2Heaven
Since 2002, we've been working to improve almost every aspect of the Toyota MR2, whether it's restoring it to its former glory or increasing its performance, efficiency, or style.
Our team of experts offers a wide range of OEM and aftermarket parts, as well as our own unique designs and engineering that can't be found anywhere else. We're dedicated to providing the best products at great everyday low prices and supporting the Toyota MR2 community with high-quality products.
If you have any new ideas, let us know – we're always looking for ways to bring your vision to life. Thank you for choosing MR2Heaven for all your Toyota MR2 needs.