Purpose
Our lightweight aluminum block off plate diverts and promote maximum air flow to an aftermarket side mounted intercooler. Without this plate, air would travel past your intercooler through the many holes and cracks causing rough turbulence and inefficient air flow when the vehicle is in motion.
Our biggest 9" diameter lightweight aluminum fan shroud system provides high air flow to the intercooler and thus greatly improves intercooler system efficiency. By forcing and directing more air through the intercooler core, many users are noticing significant temperature drops.
Advantages

There has been at least 15+ different branded generic mr2 specific intercoolers on the market all with different specifications, sizes, different fitment issues throughout the past 25 years. While we have been able to procure in the past the most consistent quality, biggest, fattest, widest, best fitting core used out of all the manufactures, we still ran into into many quality control, consistency and supply chain issues with our 2018-2021 manufacuter.
Our last intercooler core batch was ordered in May 2021 still has not arrived in 2022 after 8+ months and the fitment has become unusable as they started outsourcing parts and production to other manufactures due to pandemic/supply chain issues. We waited 8+ months for a batch of cores to the point where we were out of stock ourselves for months and after seeing that the newest batch samples were unusable, we are pretty fed up. 
That is why in February 2022, we have decided to CAD everything and also to create/design our own intercooler core. An universal MR2 intercooler core with detailed specifications, utilizing the biggest core possible, with consistency and quality in mind and made using the best manufacturing/design and quality control methods available at our disposal through our vetted manufactures
Our intercooler cores and various related parts such as fan shrouds/block off plates are CADed with detailed specifications, ensuring proper fitment, consistency and design.

Our aluminum end tanks will be casted from a mold for repeatability and consistency.

We will be using the

 

widest and largest intercooler core on the market

 

coming in at 200mm width x 235mm length x 100mm thick.

We have also shortened the inlet and outlet diameter lengths of the end tanks by 10mm to account for a rare minority of 3SGTEs running into issues with the turbocharger being shifted very slightly from normal positions, resulting in the hot pipe being shifted away from the turbocharger outlet with no room for adjustment as the pipe touched the end tank's inlet inside the silicone hose coupler. Now there is significantly more room for adjustments.

Better fitment and more adjustability/flexibility with intercooler pipes over other cores and more. That means our core will install cleaner and easier, and your pipes wont be forced to hit or rub against your Xbrace, look off when connected to your turbocharger or hot pipe rubbing cold pipe etc. Often times, to be real, the fitment issues will prevent pipes to be even installed for a small majority of 3SGTE owners (around 10%, as their turbo outlet position sits slightly off normal positions). For those owners to install, they need a very tall silicone coupler that allows enough flex/room for the hot pipe to connect. That small 10% will be eliminated with our 2022 cores as they provide more room for you to adjust

Our intercooler core will be fitted in molds before all the components are welded to ensure consistency and quality control

We've also adjusted tolerances of our red and yellow mounting brackets to stick out past the 100mm thick core by 1.5mm only. This ensures the intercooler core is in its intended place while in the car and does not cause fitment issues like the bullet points above. Some manufactures randomly bend aluminum tabs and randomly weld them and they're very off. 

Our core mounting brackets were designed/reduced down to 2 repeatable dimension specific parts with simplicity in mind (As you can see the red and yellow brackets in our pictures). 

Our cores will be shipped in a foam padded enclosure to ensure it does not get damaged during transit
With our attention to details and strict QC on every part through our vetted manufactures, advantages in intercooler core design as well as in our perfectly fitting block off plate and 9" fan shroud, we are confident our exclusive kit is made to the highest of standards, is the highest quality, consistency and best performing side mount system on the market today, period.
Features
Largest 9" Fan and lightweight aluminum shroud system (The biggest you can mount on this core to help maximize cooling! It gets better. 
As it is all about air flow, we offer 3 fans to choose from depending on your budget

9" Default China fan - 521 CFM (Tested)
9" SPAL Slim fan - 634 CFM (Tested) - 18% CFM Improvement. 
9" SPAL Heavy Duty Fan - 808 CFM (Tested) - 48.5% CFM Improvement

Our 9" shroud design is backwards compatible with SPAL branded fans for the highest flow if needed. We are also the only MR2 company to offer SPAL fans with our products as of Feb 8, 2022 (the date i am writing this). From our own testing, our 12V/31AMP SPAL 9" slim fan upgrade flows around

 18.35%

 more air

 

than the budget common 9" fan out on the market (which we also offer as default option). They're virtually almost identical but SPAL is higher quality in everyway, designed and built heavy duty (4oz heavier, coming in at 2lbs 4oz) and sports a much powerful motor. If that is not enough, we have an even bigger fan which flows 48.5% more air also. To properly utilize the full potential of your SPAL fan, we recommend using our dedicated wiring harness to properly power it. SPAL truly makes the best fans money can buy

 

and we highly recommend it

SPAL branded fans are used on NASCAR, modern supercars, as well as many other high end automotive racing organizations/manufactures. Their motors are fully sealed, dust proof and water proof. Individually balanced for long life and high performance.
Our default 9" fan is not a slacker and is also commonly used. it features the same high efficiency straight blade 9" fan design for maximum air flow just like SPAL - Also from our testing, more RPM & air flow than the curved blades variant of the common budget fans out there during our testing

3D Scanned and everything is CADed for 100% best fitment with use of our intercooler cores. 
CNC Cut & precisely bent according to specs
Most consistent and Best Fitting on the market
Slotted holes for slight adjustments if needed
5052 lightweight Aluminum Construction
Maximizes intercooler efficiency and significantly lowers air temperatures for more horsepower/torque and less chance of knocking/pinging/detonation
Hardware included
Fitment
Fits all 1991-1998 Toyota MR2 with upgraded side mount intercooler core

This will 100% fit our cores. We cannot guarantee fitment on other cores made elsewhere)
Fits all "Greddy" Style side mount intercoolers (ATS, KO, Berk, TCS, Ebay) that is commonly used on the MR2. 
Notes
This listing is for the 9" fan shroud, block off plate and fan.

It does not include the intercooler core as pictured.

If you need the core, please visit our other product pages. 



Pair this with our dual fan shroud for

maximum performance

Does not work on the OEM intercooler. Must have upgraded intercooler.

Click here
For full intercooler kit, click here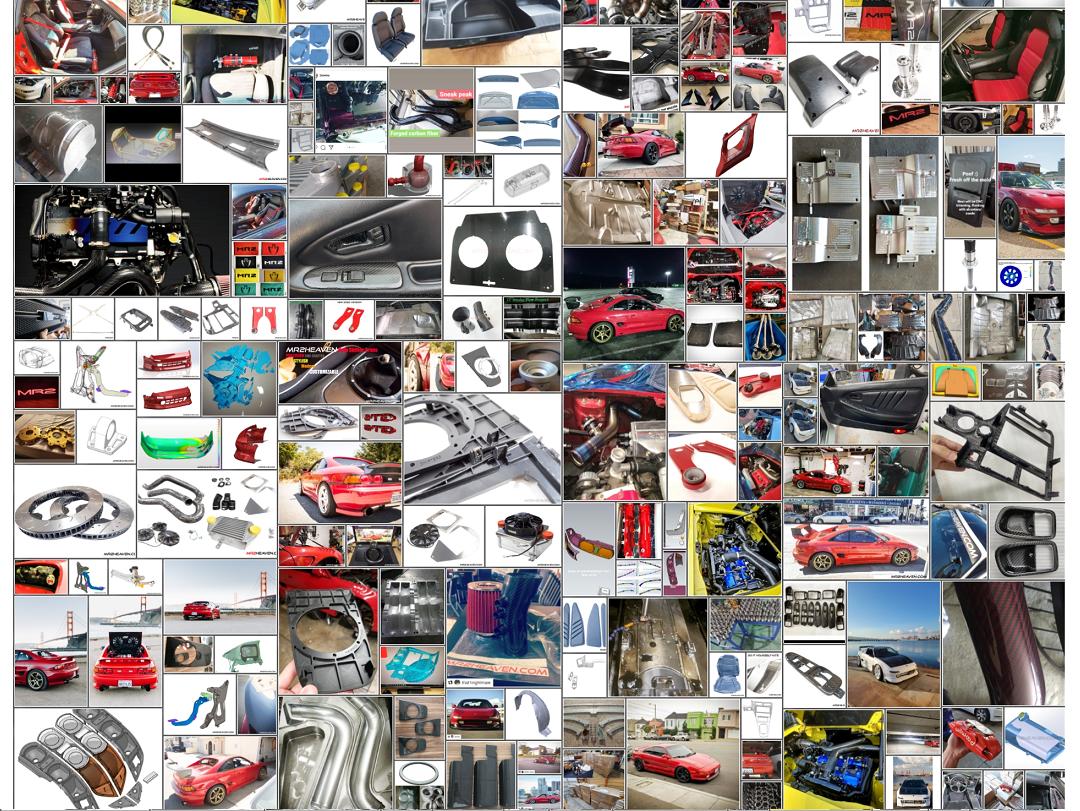 MR2 Experts - 20+ years of experience.
Largest MR2 Parts Collection in the World
Have ideas, need something, have suggestions or questions? Hit us up!

Sales@MR2Heaven.com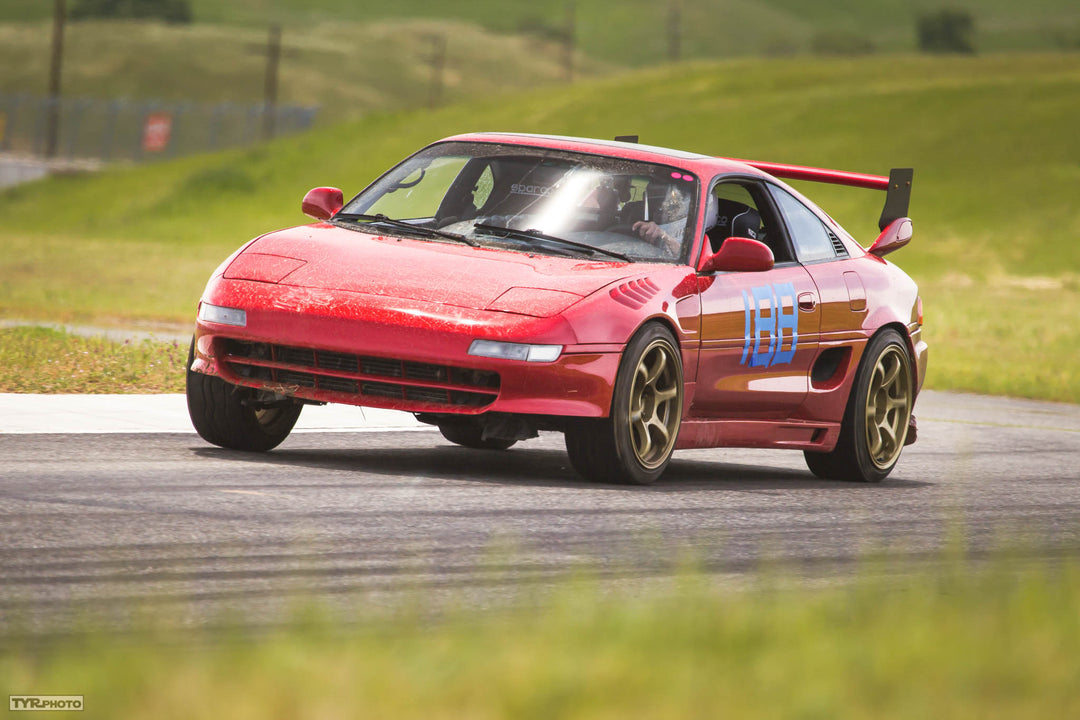 Passion drives everything we do at
MR2Heaven
Since 2002, we've been working to improve almost every aspect of the Toyota MR2, whether it's restoring it to its former glory or increasing its performance, efficiency, or style.
Our team of experts offers a wide range of OEM and aftermarket parts, as well as our own unique designs and engineering that can't be found anywhere else. We're dedicated to providing the best products at great everyday low prices and supporting the Toyota MR2 community with high-quality products.
If you have any new ideas, let us know – we're always looking for ways to bring your vision to life. Thank you for choosing MR2Heaven for all your Toyota MR2 needs.