10/9/2022 - New Exclusive MR2Heaven intercooler cores - Increased 14-16mm of room for pipe adjustability/shorter inlet and outlet lengths, larger core, powder coated, better fitment and higher quality mounting tabs that are consistent and better placed
This product page is for intercooler core only. We offer full intercooler kits utilizing carbon fiber or stainless steel pipes as well as many parts available for purchase seperately on our website. 
MR2Heaven Side Mount Intercooler cores are an essential upgrade for any 1991-1998 Turbo MR2 owner that is serious about driving hard, maintaining power, having fun or increasing power. These intercoolers allows for increased air flow, improved air temperature cooling capabilities and are commonly used in the MR2 community. As we are all aware, high air temperatures causes engine to run less timing in order to prevent pinging, knock and detonation. Less timing is less horsepower and torque. That is why most mr2s pull hardest on the first pull especially when cold, and feels increasingly slower after each and every pull. As much as 40-80 whp can be lost due to high intake air temperatures alone. 
These cores work best as a system with our other components. Our customers are running slightly north of 500+ WHP without heat soaking issues on these cores when used with our 800+ CFM Spal Fan, carbon fiber intercooler pipes and 12" dual fan shroud system. At 460WHP, up to 100-105F was observed on the dyno. If running without some of the components mentioned, intake air temperatures often will reach as high as 135-145F after a few pulls. 
Intercooler Core Advantages
There has been at least 20+ different branded generic mr2 intercoolers on the market made by a dozen or more different manufactures all with different specifications, molds, jigs, blueprints, sizes, different internal cores, design, material, different QC and fitment issues throughout the past few decades. These intercooler cores are not made equally. Some cores are much smaller, many fit very poorly and some wont install at all, much less work with other attached components such as air block off/diverting plate, fan shrouds, pipes etc.
With that being said having come across major supply chain issues as well as numerous QC problems, we were fed up and have finally decided to improve on these cores by making our own for 2022+
Our aluminum end tanks will be casted from our exclusive molds for repeatability and consistency.

All components will be fitted in our exclusive jig before welding to ensure consistency and quality control

We will be using the widest and largest intercooler core on the market coming in at 200mm width x 235mm length x 100mm thick.
We have also shortened the inlet and outlet diameter lengths of the end tanks by around 10-12mm to allow more room for pipes to be adjusted by using space inside the silicone coupler, as well as to account for a rare minority of early 3SGTEs running into issues with the turbocharger compressor outlet being shifted very slightly from normal positions via the exhaust manifold offset positioning. Now there is significantly more room within the silicone hose coupler for pipe adjustments to clear obstacles such as strut braces and other pipes. This advantage is exclusive to MR2Heaven cores only

We've also adjusted tolerances and positioning of our red and yellow mounting  tabs to stick out past the 100mm thick core by 1.5mm only vs 4mm+ on the generic cores, especially when they randomly bend and weld tabs on (see our pictures of 3d scanned cores comparison). This also allows more room for adjustments, less gaps and better QC/consistency. 

A total of 14-16mm more room for pipe adjustment totalfrom the 2 design changes implemented above
Our mounting tabs are made of thicker high quality aluminum, CNC machined (not bent like others) and will always remain in the same various locations. Other cores out there, their mounting tabs literally CRACK OFF over time.
Intercooler core comes powder coated - Durable, clean looking and easy to clean. 
Fitment
All 1991-1998 Toyota MR2 using any generation 3SGTE motor

Direct bolt on to the stock factory intercooler location.

Works with our 9" intercooler fan and MR2Heaven intercooler pipes (See our other product pages)
Notes
This is for the intercooler core only. It does not include the block off plate, fan shroud or fan.

If you need it, please visit here
Pair this with our SPAL fan offerings + our dual fan shroud for 

maximum performance

For full intercooler kit, click here

This intercooler core does not work with stock intercooler pipes.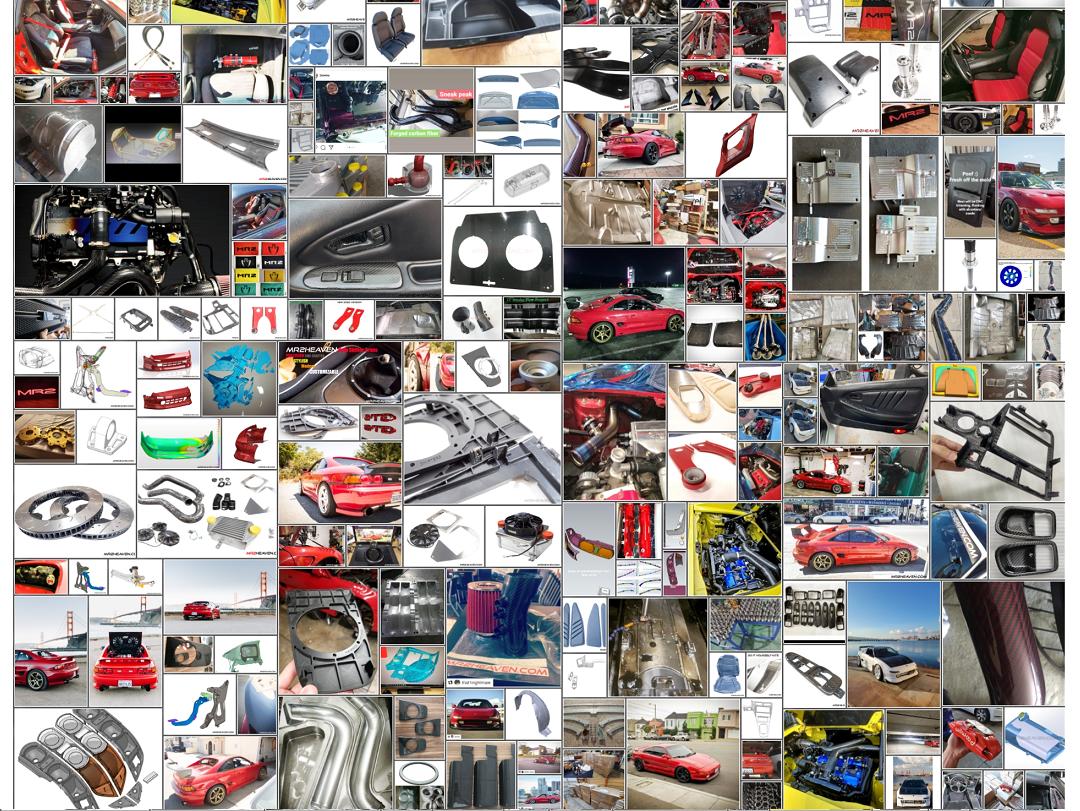 MR2 Experts - 20+ years of experience.
Largest MR2 Parts Collection in the World
Have ideas, need something, have suggestions or questions? Hit us up!

Sales@MR2Heaven.com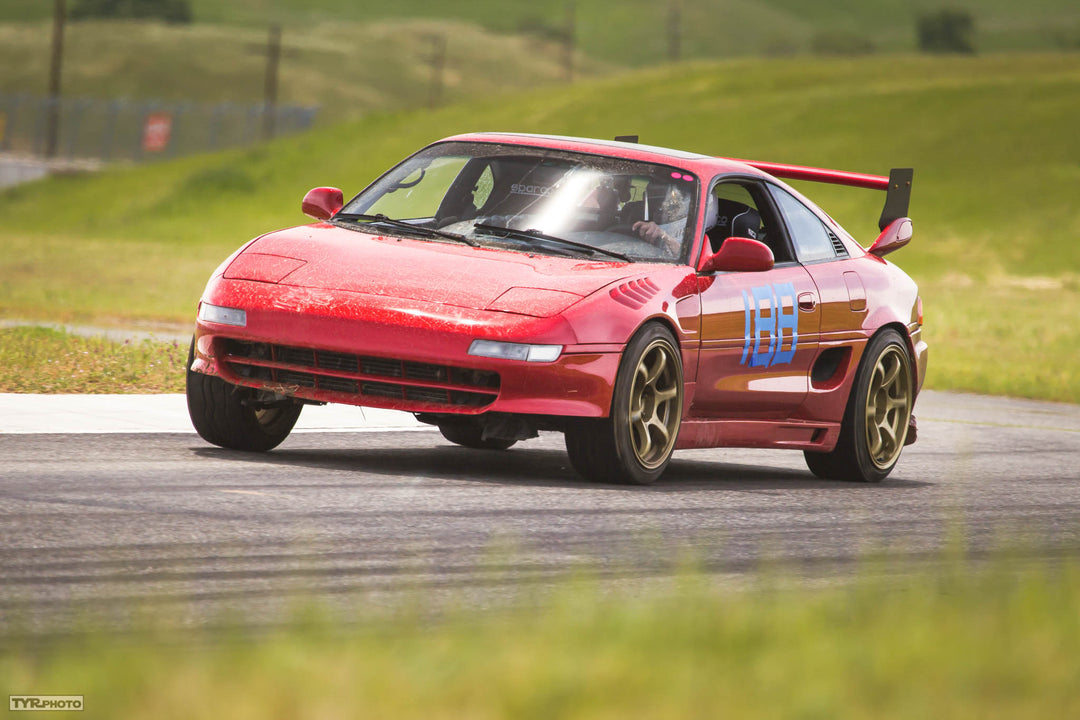 Passion drives everything we do at
MR2Heaven
Since 2002, we've been working to improve almost every aspect of the Toyota MR2, whether it's restoring it to its former glory or increasing its performance, efficiency, or style.
Our team of experts offers a wide range of OEM and aftermarket parts, as well as our own unique designs and engineering that can't be found anywhere else. We're dedicated to providing the best products at great everyday low prices and supporting the Toyota MR2 community with high-quality products.
If you have any new ideas, let us know – we're always looking for ways to bring your vision to life. Thank you for choosing MR2Heaven for all your Toyota MR2 needs.