Planning to drive hard or need more stopping power? We've got the solution. 
Don't look like a complete fool and let brake pad fade or boiling brake fluid ruin your day (or car) while you are driving hard and stopping repeatedly. We've learned that the hard and embarrassing way. This big brake kit will help keep those problems away by reducing overall brake temperatures and extending performance capabilities while saving weight, increasing brake pedal feel and response!
These Big Brake Kit brackets bolt up to the Rear of the 91-98 MR2 to accept a larger,  lighter and more capable Wilwood forged superlite brake caliper and significantly larger 12.72" diameter Rotor for the ultimate high performance braking solution. These rotors will be the same diameter as the front BBK while being slightly thinner to promote proper pad temperature and brake bias. 
Type A, B or C?
Due to our big brake kits having to cater to numerous rotor and pad choices, we now make 3 different types of caliper mounting brackets for rears. The purpose between our rear bracket types is simply caliper offset.
Type A - This bracket fits all rotors. Perfect for Hawk/EBC pads. This pad is not for Wilwood pads as there will be pad overhang where brake pads sit past the rotor's chamfered edge. 
Type B - This bracket is only ideal for Stoptech Rotor Only. Good with all pads, but Hawk/EBC will be sunken in the most out of all 3 brackets. Do not use for our 1 piece or 2 piece rotors as caliper may come into contact rotor edge. 
Type C - Ships by default. This bracket works with all components. Perfect for our 1 piece and 2 piece rotors. Works for Hawk/EBC (sunken into rotor). Stoptech rotors on hawk/ebc pads is decent. Stoptech rotor/Wilwood pad combo is usable with 0-0.3mm of pad overhang past rotor's chamfered edge when cold (also depends on ST rotor tolerances) but some heat/rotor thermal expansion as well as rotor spinning may negate any issues that arise - If this is a concern for you on ST rotors, we recommend type B). 
If you are an existing big brake kit customer of ours with a valid order # and want to exchange, contact us via email and we will be more than happy to exchange caliper brackets free of charge for you, minus shipping costs.
Features
Made of 7075-T6 Aerospace grade aluminum 
Extremely lightweight (1/3 of weight of steel)
Stronger than most common steel 
Hard anodized for even better protection than standard anodizing 
Designed to be used in combination with
Calipers - Wilwood Forged Superlite 

Part# 120-11125, 120-11126 or 120-11128 depending on your application and intended brake bias.  

Brake pads (Wilwood) (Order a set of any below)

BP10 (Part# 

150-8854K) 

- Street
BP20 (Part# 

150-9416K)

- Street/Moderate Race

Rotors (Order 2 Rotors, Left and Right side if applicable)

RX8 Front Support Suspension Rotors (blanks, non-directional) - 120.45071

RX8 Front Support Suspension Rotors (Slotted, Left) - 126.45071SL

RX8 Front Support Suspension Rotors (Slotted, Right) - 126.45071SR

RX8 Front Support Suspension Rotors (Slotted & Drilled, Left) - 127.45071L

RX8 Front Support Suspension Rotors (Slotted & Drilled, Right) - 127.45071R

Can also use and order our 1 piece rotors here
Includes
2x Brake Brackets
Hardware
Notes
Optional Wilwood Rear Mechanical Parking Brake Caliper kit here

Don't forget to buy some nice high temp DOT 4 or higher fluid to complete your brake upgrade.
These brake parts are intended for off road use only, they are not intended to be used on the streets/highways. Whatever you do with your car is up to you and your responsibility.
While we strive for the highest quality brake components accessible to us, we are not responsible for any damages, injuries, accidents or death to you or others due to the use and installation of these supplied parts. All responsibility is on is on you. Ordering from us or using our supplied brake parts constitutes your agreement to these disclaimers.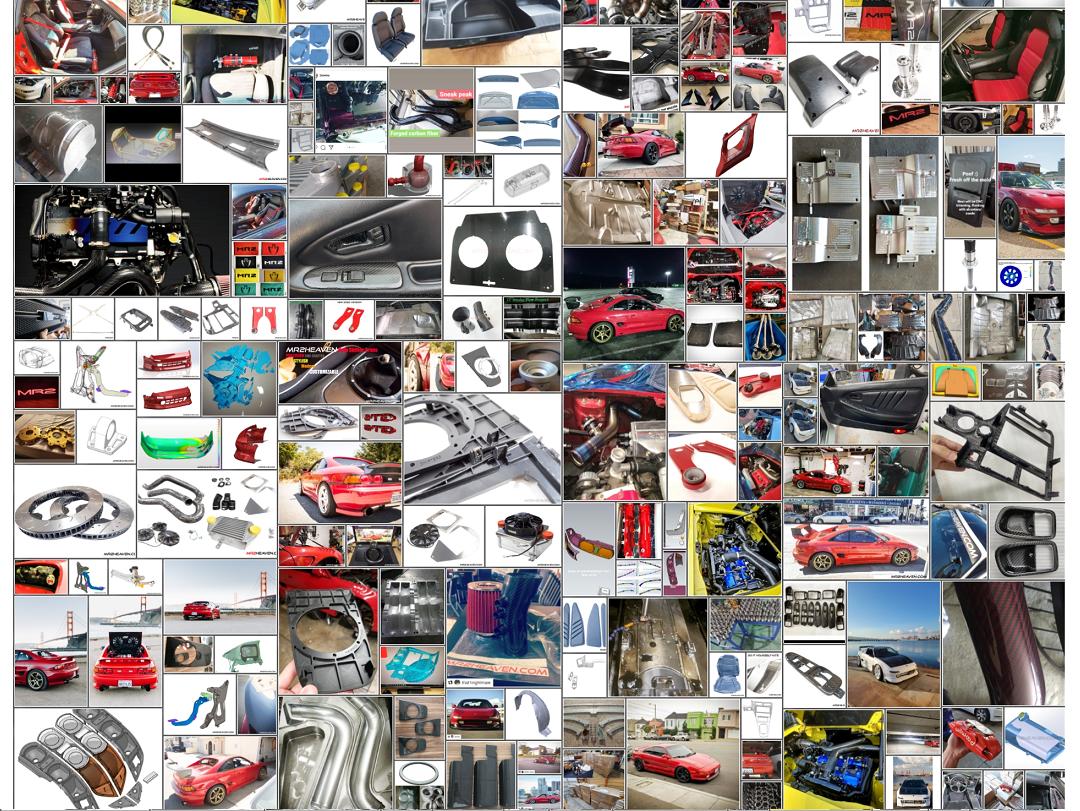 MR2 Experts - 20+ years of experience.
Largest MR2 Parts Collection in the World
Have ideas, need something, have suggestions or questions? Hit us up!

Sales@MR2Heaven.com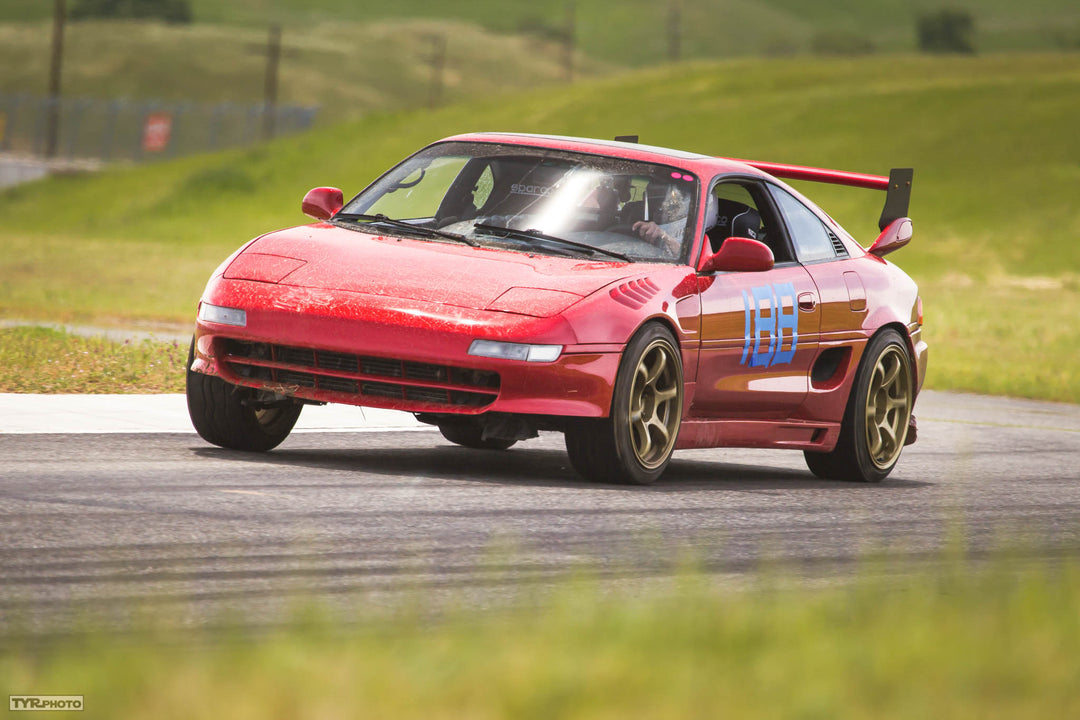 Passion drives everything we do at
MR2Heaven
Since 2002, we've been working to improve almost every aspect of the Toyota MR2, whether it's restoring it to its former glory or increasing its performance, efficiency, or style.
Our team of experts offers a wide range of OEM and aftermarket parts, as well as our own unique designs and engineering that can't be found anywhere else. We're dedicated to providing the best products at great everyday low prices and supporting the Toyota MR2 community with high-quality products.
If you have any new ideas, let us know – we're always looking for ways to bring your vision to life. Thank you for choosing MR2Heaven for all your Toyota MR2 needs.